Cesc Fabregas: Gary Lineker meets Chelsea midfielder

By Gary Lineker
The Premier League Show
Last updated on .From the section Football

You can see Gary Lineker's in-depth interview with Chelsea midfielder Cesc Fabregas on The Premier League Show at 22:00 GMT on Thursday on BBC Two and the BBC Sport website.
There was a moment in my interview with Cesc Fabregas when he told me he does not like thinking about his future because, every time he does, things don't go the way he wants.
For someone whose plans never work out, the Chelsea and Spain midfielder has had a quite extraordinary career - and it was fascinating to hear him talk in so much detail about it.
At club and international level, Fabregas has won pretty much everything except for the Champions League, which is a quite sensational collection of trophies.
The way he described his emotions after each of his major triumphs, and also talked about the moves he has made in his career - from Barcelona to Arsenal and back again, and then to Chelsea - was particularly interesting.
Managed by the greats - and against Mourinho next
It is more than 14 years since Fabregas came to England as a teenager, when Arsenal signed him from Barcelona in September 2003.
In that time, he has played for many of the greatest modern-day managers - people like Pep Guardiola, Jose Mourinho, Arsene Wenger and Antonio Conte - and been hugely successful too.
Fabregas talks in depth about his relationship with each of them, including Mourinho - who he faces on Sunday when Chelsea play Manchester United at Stamford Bridge.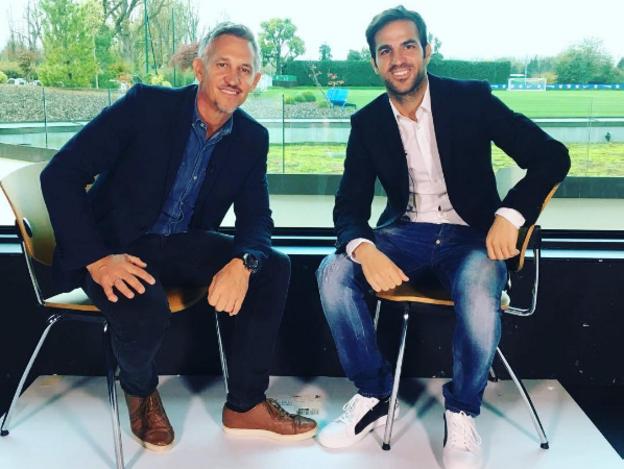 The first Premier League title Fabregas won was under the Portuguese at Chelsea in 2015, but things went badly wrong the following season and Mourinho was sacked by December of the same year.
At the time there was speculation Mourinho had fallen out with some of the Blues' players, including Fabregas, but he puts that rumour to bed very convincingly.
He told me that, of all the people he has played for, Mourinho is the one he still has the best connection with, so it will be intriguing to see how he gets on against him at the weekend.
It is a big game for Chelsea, especially given the way they mildly collapsed against Roma in the Champions League on Tuesday night.
That certainly wasn't Cesc's best performance, but I think Chelsea just struggled a bit playing with only two in central midfield.
They can get away with that when N'Golo Kante is in there because he is the equivalent of two players, but it is very difficult for them to do it without him - especially when one of the two is in his 30s and is naturally not quite as mobile as he once was.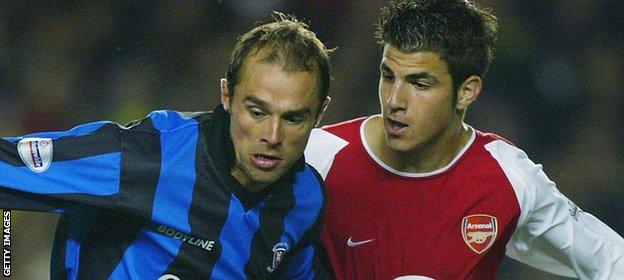 A class act all round
Fabregas presented me with a signed Lionel Messi Barcelona shirt when I met him at Chelsea's training ground last week.
It was a nice surprise and he was a class act all round, really.
I had never met him properly before but, when I sat down to talk to him, he was as warm, articulate and intelligent as I had expected.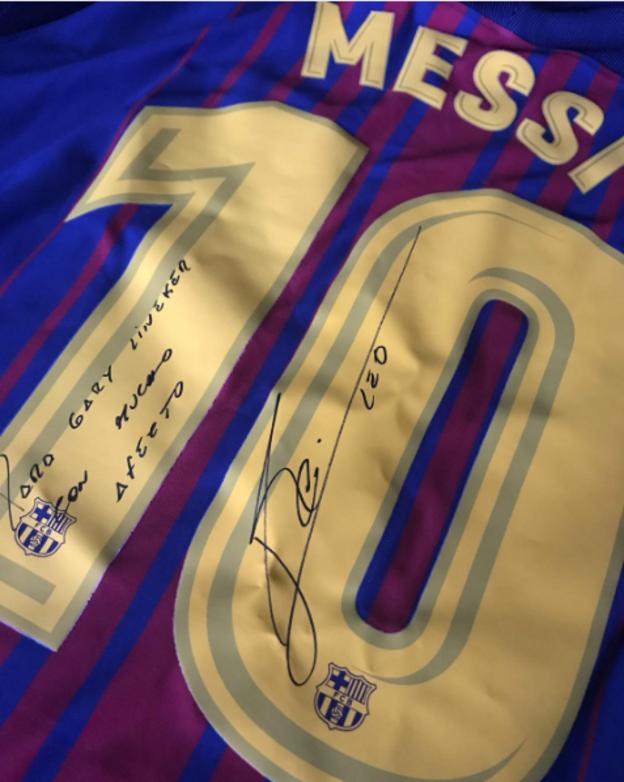 What came through was how much he loves the game, as well as his dedication towards it. He is a terrific professional, and he has to be.
No matter how good you are, you do not achieve what he has in football without having the right personality to go with your talent.
A nice guy, a great footballer - and a winner too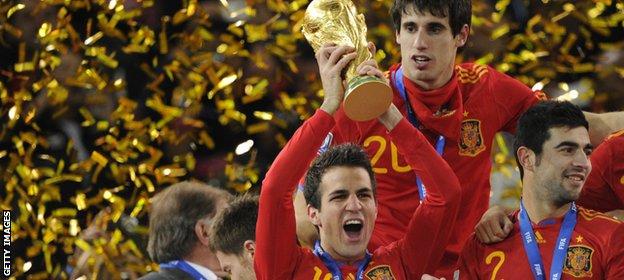 Fabregas is 30 now and getting to the latter stages of his playing days, but he will be able to look back on a marvellous career, playing for some great clubs, on top of all of his success with Spain.
He might not like making plans, but hopefully he will be around in England for a few further years yet.
Fans of Chelsea's rivals might be influenced by their bias but, generally, I think most people appreciate him for what he has won, and the way he has done it - and those that don't do not get the game.
He is one of the best passers we have seen in the 25 years of the Premier League and the kind of player I just love to watch.
As a person and a player, he is proof that you can be a decent guy, a graceful footballer - and a winner as well.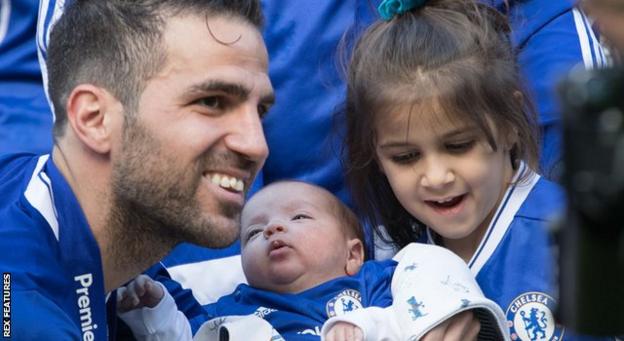 Gary Lineker was speaking to BBC Sport's Chris Bevan.