Glasgow City claim Scottish Cup final scheduling is unfair
Last updated on .From the section Football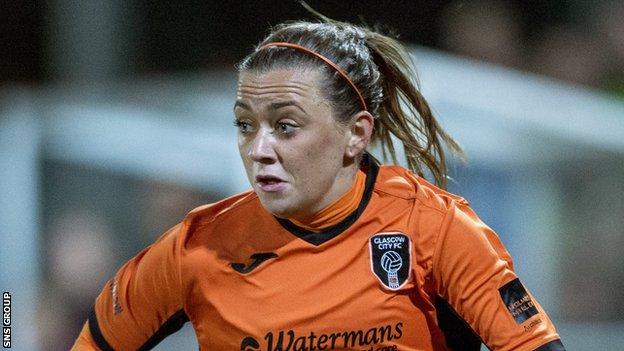 Glasgow City are no longer contesting the date of their Scottish Cup final with Hibernian.
The match is scheduled for 26 November and City fear they could be without as many as four Irish internationals due to World Cup qualifying commitments.
City were initially told by Scottish Women's Football they could challenge the date, but that is not the case.
"We have been informed by SWF they made an error informing us we had a right of appeal," said a City spokesperson.
"So the game goes ahead irrespective of our feelings of fairness towards it."
In a repeat of last year's final, holders Hibs and City are due to end the season at Livingston's Tony Macaroni Arena, with BBC Alba providing live coverage of the 16:10 GMT kick off.
On the same day, Motherwell meet Celtic in the men's League Cup final at Hampden (15:00 GMT).
The match falls two days before Ireland take on Netherlands in a World Cup qualifier.
Ireland captain Katie McCabe is currently at City on loan from Arsenal, with Keeva Keenan, Savannah McCarthy and Noelle Murray the other Irishwomen in the league leaders' squad.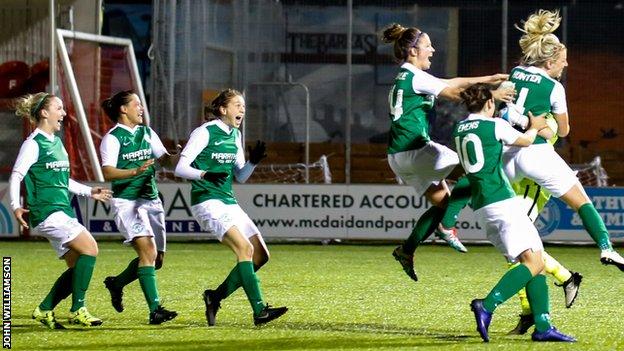 SWF point out that the final date was communicated to all clubs in July, while the City request was received on Friday.
A statement from the governing body reads: "This was the best available date for the fixture to ensure it was scheduled following completion of the league season and on a weekend.
"The board acknowledged and sympathised with situation of Glasgow City but noted that the senior fixture schedule has traditionally been composed taking into account Scotland's international calendar at both senior and under-19 level.
"As the game grows and we see an increased number of international players from outside Scotland participating then this is certainly something SWF can look at revising in future seasons."
Winger McCabe was the only City player selected for Ireland's 2-0 win in Slovakia last week.
"Apparently, because we didn't appeal when the fixtures were amended in July, it is out with timeframes now," said City's spokesperson.
"However, we never felt we had to examine every single fixture against other dates as we never thought for any reason any fixture, let alone our major national cup final, would be moved to mean we would be without players.
"It never occurred that this sort of thing would have happened and that a major final would be scheduled by individuals who run our league knowing it would severely disadvantage us.
"Clearly, in future, we need to examine all fixtures against the official Fifa calendar and not assume fairness will be applied irrespective."
A Hibs spokesman said it was a matter for City and the competition organisers.