Rangers would interest Alan Pardew, says Peter Grant
Last updated on .From the section Football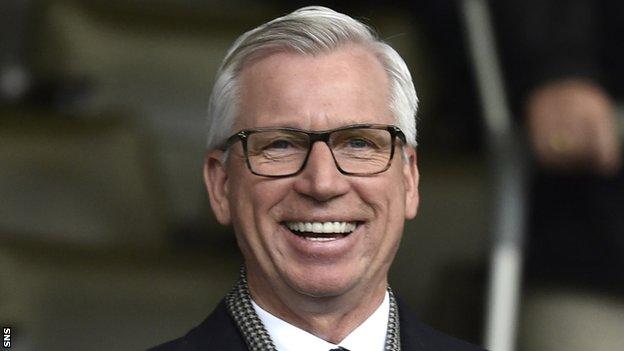 Peter Grant believes the Rangers job would appeal to former Crystal Palace manager Alan Pardew.
Scot Grant, 52, worked as a coach with Pardew at Reading and West Ham United and the Englishman also previously worked with Rangers coach Graham Murty.
"Absolutely, I think he would," said Grant when asked if the Rangers job would interest Pardew.
"Fantastic man. I thoroughly enjoyed my time [at West Ham]. I loved working with him and the only reason I left was because I got the opportunity to manage Norwich.
"We had some wonderful players at the club, Tevez, Mascherano, Sheringham, and I saw very close hand how he handled top quality players. He did that exceptionally well. I've got great respect for him as a manager.
"Certain managers know how to handle top players. You talk about Tevez, Mascherano, fantastic players, different characters. You have to manage them well. I thought they should all be the same, one rule for all, but he softened me on that. You have respect for the players, the discipline and they knew the rules, there was no fine line and nobody got away with anything. He was hard but fair. You respect them and tell them your thoughts, but you've got to manage them the right way.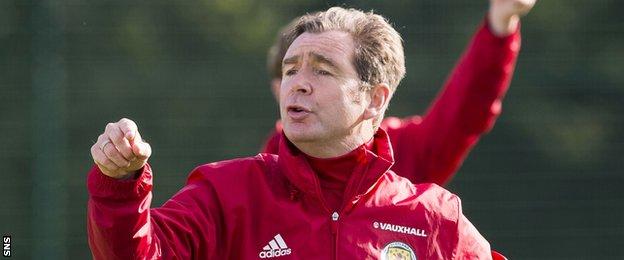 "He was a very good man-manager, very diligent, up to date with sports science. He earned respect, then Newcastle finished fifth in the Premier League, under severe pressure. He's got the skin of a rhino and you need that to be the manager of Celtic or Rangers."
Grant also says Murty, who is interim charge of the Rangers first team as well as being head academy coach, "probably had his best spell" as player when working with Pardew.
Celtic manager and former Liverpool boss Brendan Rodgers also worked at Reading at the same time as Pardew and Murty and has led the Scottish champions to 62 domestic games unbeaten as well as making inroads in Europe.
Though Tuesday's 2-1 home defeat by Bayern Munich ended Celtic's hopes of reaching the last 16 of the Champions League, they are on course to better last season's fourth-placed group finish by clinching third and entering the Europa League in the new year.
"He's very diligent in his work, and he's proven that," said former Celtic midfielder Grant of Rodgers. "It's not as if you're going to get the best players in the world, so you have to work with them. I knew Brendan was very good at that. You can see that in the way they play. He'll always want to make things better, he'll work hard with individuals, and it's been a pleasure to watch them.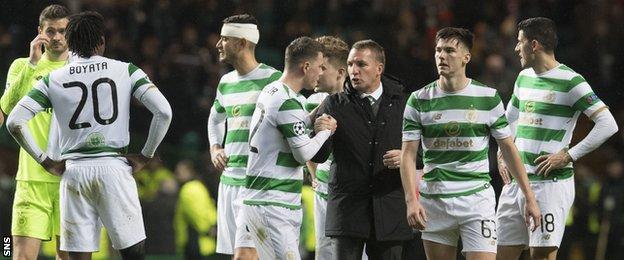 "There's no bigger club than Celtic that he could work for, apart from Manchester United. The pressure that goes with working for the Old Firm is incredible. I've been down here [in England] for 20 years now and I've never seen anything like it.
"Up the road, it's a catastrophe if you don't get a win and you could see that when Brendan gets a draw against Kilmarnock [on Saturday] and there are critics. That's the way the Old Firm is and people don't live under that pressure down here.
"Manchester United go to Liverpool and get a draw and everybody's raving about it; whereas if Celtic were going to places like that they would be expected to win. That's the pressures of the fans. Brendan's had to handle that and he's done that fantastically well.
"There's no doubt Brendan can go into the top division again, with one of the top teams, and handle that comfortably. Once you've been the manager of Celtic or Rangers, you can handle anything."