FA Cup: Hyde v MK Dons FA Cup tie prompts EFL fireworks reminder
Last updated on .From the section Football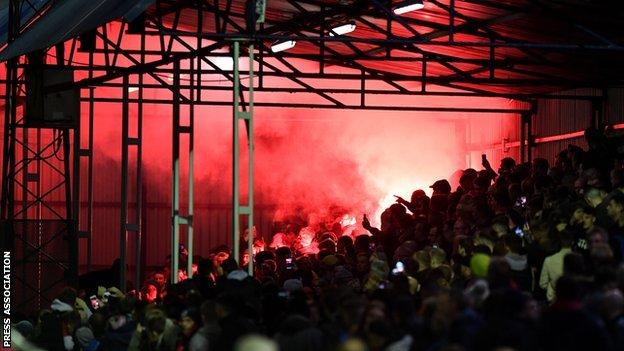 The EFL have issued a reminder about the danger of pyrotechnics at grounds after a flare was ignited at Friday's Hyde United-MK Dons FA Cup tie.
All 72 EFL clubs announced a new Chairman's Charter to help put an end to the dangerous use of smoke bombs, flares and fireworks before that tie.
And EFL chief executive Shaun Harvey said: "Taking pyrotechnics into our grounds is a criminal offence.
"Police will seek to impose a football ban order as an appropriate measure."
Any supporter found to be in breach of the terms of the charter will face a minimum three-season club ban.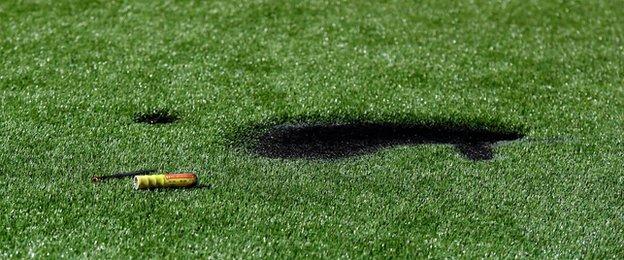 This follows a number of incidents in which supporters have suffered serious injuries, including a 15-year-old boy who required hospital treatment for lung damage after a smoke bomb was thrown.
Liverpool and Manchester United have both come under scrutiny following flares were let off at big European matches, while a man was charged with throwing one onto the pitch last season during non-league Stourbridge's FA Cup third round tie at Wycombe.