Why Manchester City look unstoppable at top of Premier League - Alan Shearer

By Alan Shearer
MOTD2 analyst and former England striker
Last updated on .From the section Football

Manchester City have won 15 consecutive games in all competitions, won a club record-equalling nine league games in a row and are eight points clear at the top of the Premier League.
The Blues extended their lead by beating Arsenal 3-1 at the Etihad Stadium on Sunday, before Manchester United lost at Chelsea. They look unstoppable at the moment.
The worrying thing for the other title-chasing teams is how much City have improved since they finished third last term, 15 points behind champions Chelsea, in Pep Guardiola's debut season.
City have improved going forward - they are blowing teams away, with 38 goals in their opening 11 league games - and have improved defensively.
There was a big moment just before half-time in the win against the Gunners - City keeper Ederson made a stunning save from Aaron Ramsey. That would have been a goal last year, when Claudio Bravo was their number one.
If it goes in, and it is 1-1 rather than 1-0, then it might have turned the game. Pep has learned from the mistakes they made last season.
City are much better than the rest of the league and that is the concern for the other teams.
Premier League top six

Team

Played

Goal difference

Points

Manchester City

11

+31

31

Manchester United

11

+18

23

Tottenham Hotspur

11

+13

23

Chelsea

11

+9

22

Liverpool

11

+4

19

Arsenal

11

+4

19
Can City avoid winter blues?
When I was at Blackburn, Manchester United had a 12-point lead over us after 16 games of the 1993-94 season, but we fought back to be level on points with them - briefly - by April.
But the problem for the other teams now is that I didn't see any weaknesses in City's performance against Arsenal. In fact, I haven't seen any weaknesses this season. They have been massively impressive.
However, City have also started impressively in each of the past two seasons but had a dip in form over the winter.
That could have been for a number of reasons - injuries, volume of fixtures, conditions - and Guardiola knows they can't afford to do that this season.
He has been a title winner in Spain and Germany so he knows what it takes to get over the line.
City have got options if players are injured - they have more options than anyone else.
If Sergio Aguero gets injured, they have Gabriel Jesus, whereas Chelsea without Alvaro Morata are not the same. Tottenham without Harry Kane are not the same, Manchester United without Romelu Lukaku - who is struggling a bit at the moment - are not the same.
They will have a sticky spell. But it might not matter because they might be that many points ahead. It is very worrying for the rest of the league.
I'm not sure where Sanchez could fit in at City
Arsenal have claimed only one Premier League away win against the other teams in the 'big six' since the start of the 2014-15 season - and that was a 2-0 victory at City in January 2015.
I could see what their gameplan was on Sunday - to press City high up - but I just didn't think everyone was on the same page.
I knew what they wanted to do but I didn't really feel as if they were doing it as they had planned to. They were going in ones or twos, instead of as a team, and City picked them off.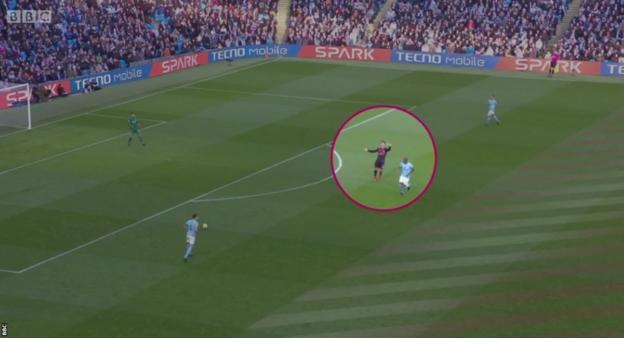 You can't press at every opportunity. You've got to sit off at times because it is hard work and it is impossible to do all the time.
As a team you have to decide when it is right to go and when it is not and Alexis Sanchez, as the centre-forward, should be the trigger, so he has to decide on when to press.
When I played under Terry Venables for England, I was the focal point and I decided when to go and when not to. If I went then everyone had to come with me. You have to be savvy.
Sanchez was going at every opportunity rather than waiting and timing it - that's why Arsenal got picked off too many times.
City wanted to sign Sanchez in the summer and are expected to go back for him in January. On this season's evidence it would be interesting to see where - or if - he would get into the team because they have been so impressive.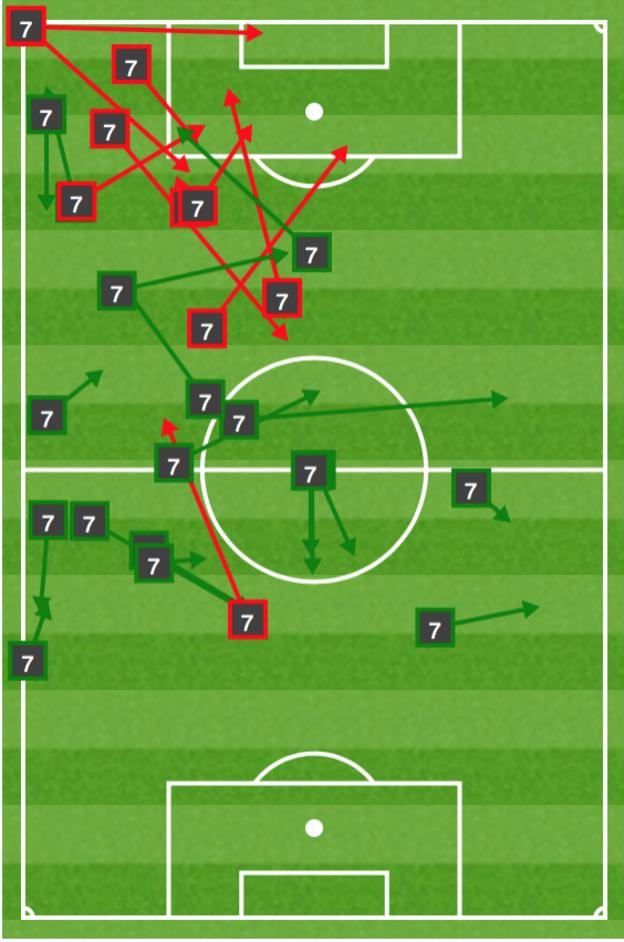 Lacazette should be knocking on Wenger's door
Arsenal manager Arsene Wenger decided to start Sanchez on his own up front as Alexandre Lacazette was dropped to the bench.
I was surprised Sanchez was chosen to start instead of him - you pay almost £50m for a centre-forward who has done well when he has played and you choose not to put him in the team?
I didn't understand that.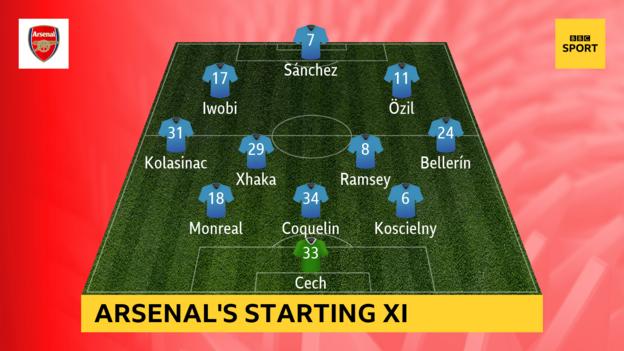 Lacazette has looked good since signing from Lyon last summer but didn't start at Liverpool or City - two of Arsenal's biggest games of the season so far. What does that say to him?
Although I think Sanchez wants to leave, you can never question his work-rate or his attitude - he always puts it in.
But what does it say to Lacazette when the manager is starting someone who doesn't want to be there ahead of you? It doesn't send out a good vibe.
I would not be happy and I'd be knocking on the manager's door.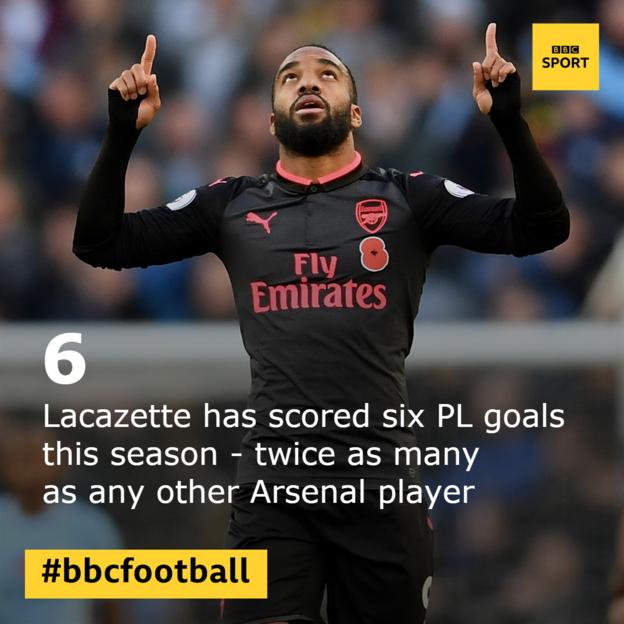 Alan Shearer was speaking to BBC Sport's Jonathan Jurejko