Football transfers: Fifpro drop bid to end transfer system
Last updated on .From the section Football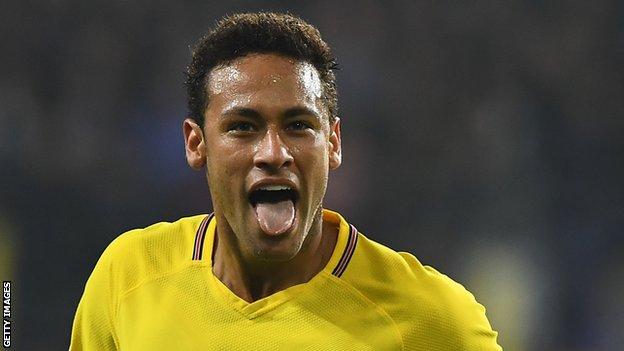 World players' union Fifpro has dropped its legal bid against Fifa to outlaw football's transfer system.
The move has been taken after Fifpro, which took its case to the European Commission in 2015, signed a six-year co-operation agreement with Fifa.
The aim is to "strengthen relationships between the two" and "improve the governance" of the professional game.
Part of the deal involves a taskforce conducting a "broader review of the transfer system".
A new Football Stakeholders Committee - made up of Fifa, Fifpro, the European Club Association and the World Leagues Forum, which includes confederations, member associations and professional football stakeholders - will establish the taskforce to look at the transfer market.
"Fifpro is pleased with the new spirit of cooperation shown by Fifa and its willingness to listen to the concerns of players," said Fifpro president Philippe Piat.
"This mutual understanding has helped set in motion the biggest changes to football transfer rules since 2001.
"While clubs in the richest leagues invariably treat players well, there are other leagues in which the employment rights of footballers are routinely ignored."
Last year, former Arsenal youth player Rhema Obed told BBC Sport how he relied on a team-mate's mother for food when his Romanian club stopped paying wages and compared the situation of some footballers to "slavery".
World football's governing body also announced measures to "streamline dispute resolution between players and clubs, particularly for decisions in cases of overdue payables".
In addition there is also "a new provision to avoid the abusive conduct of parties, such as players being forced to train alone".
Fifa president Gianni Infantino called the agreement "an important milestone in the improvement of the global governance of professional football".
He added: "These were complicated negotiations with the game's key stakeholders and each one has made some compromises but, at the end of the day, this agreement is beneficial for all and the ultimate winner is football."
Other issues include discussing the international match calendar and "promoting equality and the interests of female players, the growth of professional women's football, and women in football".