Denmark women punished by Uefa after calling off game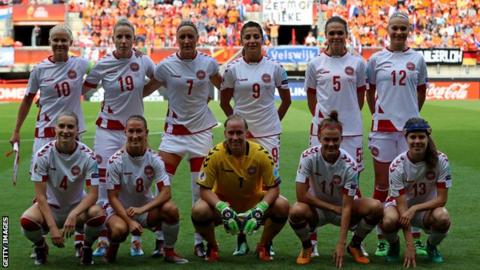 Denmark women have received a four-year suspended ban from Uefa competition matches "for which it would otherwise qualify" after refusing to play a World Cup qualifying game with Sweden.
The Euro 2017 finalists went on strike over pay and conditions causing the game on 20 October to be called off.
Uefa, European football's governing body, also fined the the Danish Football Association £17,871.
Sweden were awarded a 3-0 win in Group 4 after Denmark's decision to not play.