Charlton Athletic to mark 25 years since return to The Valley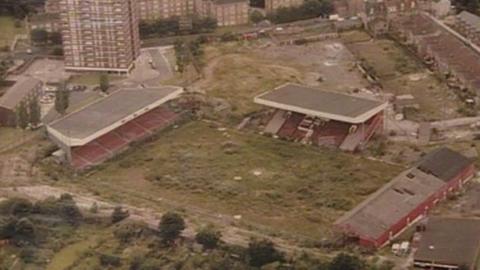 Charlton Athletic will mark 25 years since the club returned to The Valley on Saturday and, by a quirk of the fixture computer, Portsmouth will once again be the opposition.
Since Colin Walsh netted the only goal of the homecoming Division One clash on 5 December 1992 to give Charlton victory, the last quarter of a century has seen fluctuating fortunes for both clubs, on and off the field.
The future in south-east London looks more uncertain than for their south-coast opponents, who have recently welcomed a progressive takeover many Charlton supporters are desperate for.
Robinson keep focus on the pitch
Charlton's Belgian owner Roland Duchatelet is reportedly prepared to listen to offers for the club he took over in January 2014 after a prolonged campaign by a section of fans to remove him.
But, manager Karl Robinson is remaining focused on his task of launching the team towards a League One promotion push.
"The owner has the right to do what he needs to do and the fans have the right to have their opinion on that," he told BBC London.
"Everyone has their own freedom. The most important thing while this all goes on is that we work hard.
"Every club up and down the country is for sale, it's a difficult industry to sustain anything. Every club has its price tag.
"Whatever that is I don't know and I don't get involved in external politics of buying or selling."
Fans were 'remarkable' in bringing club home
What Robinson is more than happy to be involved in and embrace is the spirit of, are the anniversary celebrations marking Charlton's return to The Valley.
The Addicks were exiled for more than seven years from their home as they were unable to retain the freehold and forced to leave in 1985.
They ground-shared at Selhurst Park with Crystal Palace and then latterly West Ham at Upton Park before the return home finally became reality.
"It's a really unique situation because I don't think it will be done again," Robinson said. "This game is about the fans.
"What they did 25 years ago is quite remarkable. We owe them almost everything.
"Without them, this club would not be going today. I know we've got issues and different things going on behind the scenes, but those people meant so much to this club and the people of Charlton."
Karl Robinson was speaking to BBC London's Chris Slegg.