'Might not be such a disaster after all' - Moyes gets his first West Ham win
Last updated on .From the section Football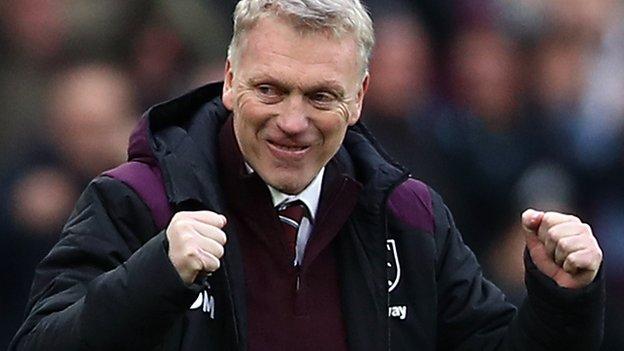 David Moyes earned his first three points as West Ham manager on Saturday - with a 1-0 win against the Premier League champions Chelsea no less.
Meanwhile, social media has been relishing the moment and here are a few of the best reactions to the so-called "new Moyes era" at London Stadium.
The tone of surprise in this tweet is on another level...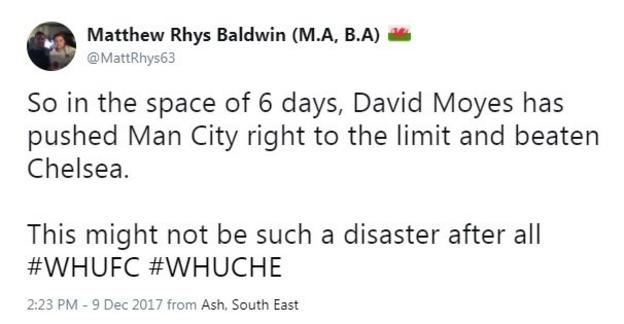 Shots fired from 'Kenna'...

Not actual Carlton Cole (we don't think)...

Of course, not everyone was amused by the result today...