Manchester derby: Jose Mourinho has water & milk thrown at him in row, Mikel Arteta cut
Last updated on .From the section Premier League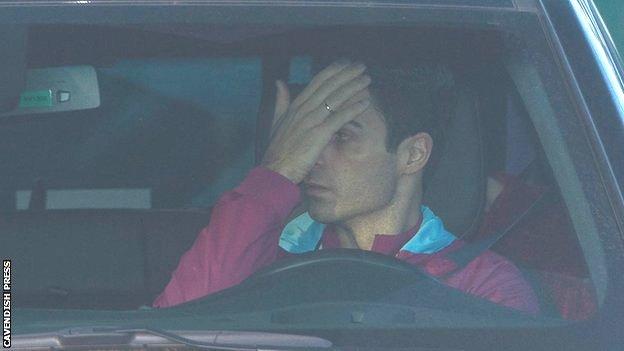 Manchester United manager Jose Mourinho had water and milk thrown at him and Manchester City coach Mikel Arteta suffered a cut head during a post-match row.
United were upset at what they viewed as an excessive City reaction to Sunday's 2-1 win at Old Trafford, which sent them 11 points clear at the top of the Premier League.
City's players celebrated in front of their fans after the final whistle and coaching staff tried to persuade manager Pep Guardiola to join them, but he refused.
After the players headed down the tunnel, it is understood Mourinho made his feelings known outside the visitors' dressing room as he made his way to post-match interviews.
The City camp reacted, with Brazil goalkeeper Ederson and Mourinho exchanging words angrily in Portuguese - but Mourinho carried out his post-match media engagements as normal and made no mention of it.
Arteta was left with a cut after he was hit by a plastic drinks bottle, but it is not known who threw it and sources from both clubs say no punches were thrown during the incident.
The incident started when Mourinho responded to what he perceived to be over the top celebrations.

The row took place outside the visitors' dressing room, the door to which was open. It was noisy but lasted no more than two minutes.

A one-pint milk carton - which had been left in the City dressing room for tea and coffee - was thrown at Mourinho. The United manager did not get splattered but a member of his staff was.

After the row, the Portuguese went into the referees' room, which is opposite the visitors' dressing room, and then to the tunnel to do his post-match interviews.

Players from both sides were talking to each other normally after they had got changed.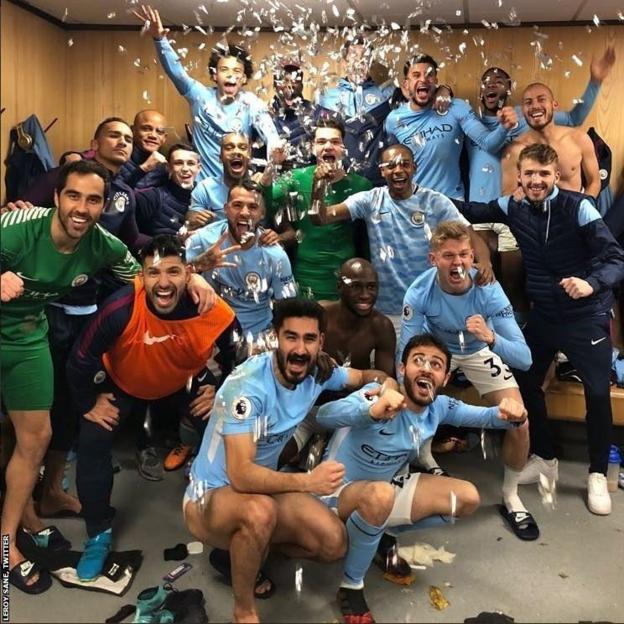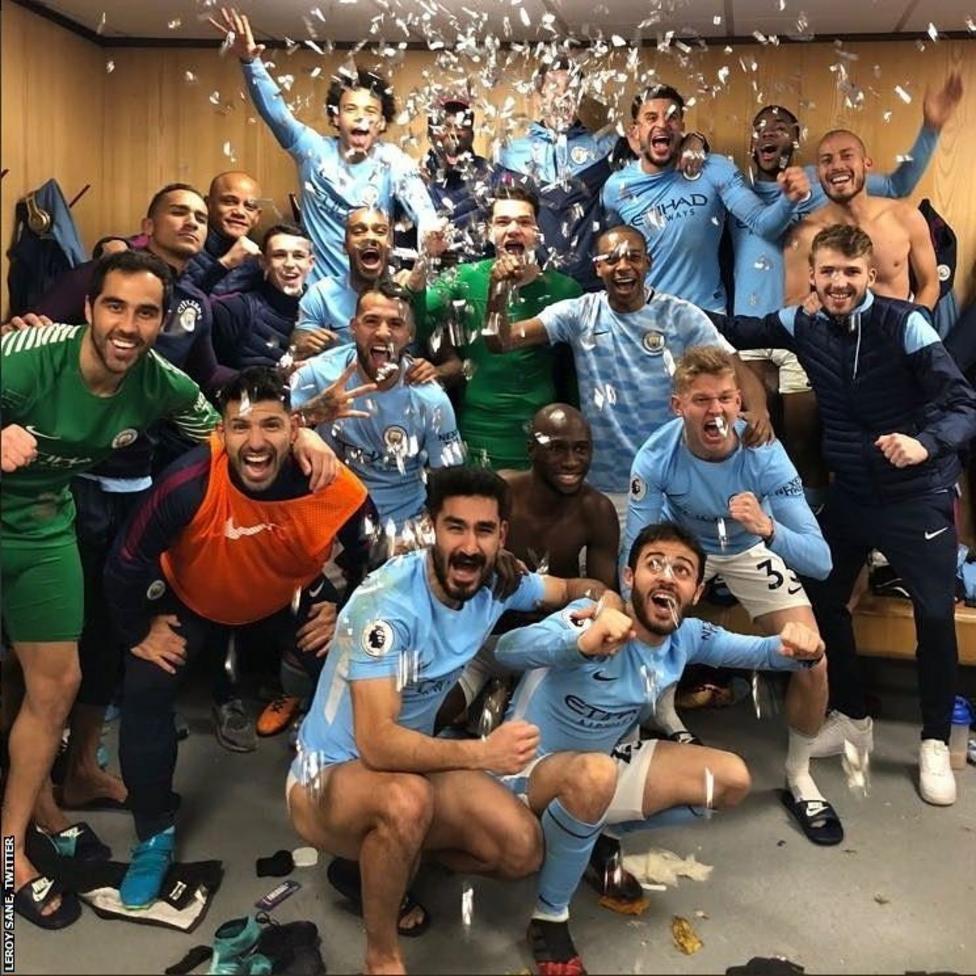 The Football Association announced on Monday that it will seek observations from both clubs in relation to the incident with the clubs having until 13 December to respond.
The referee, Michael Oliver, did not see the incident and did not include it in his report of the match.
In October 2004, then United manager Sir Alex Ferguson was hit by pizza thrown by Arsenal midfielder Cesc Fabregas after a bad-tempered encounter between the sides at Old Trafford.
In the build-up to Sunday's Premier League game, City were irritated when United denied them permission to use cameras to gather footage for their £10m behind-the-scenes documentary.
The Old Trafford club said there was not enough room because of the number of rights holders wanting to attend the game.
In his pre-match news conference - and again on Sunday - Mourinho said he did not think he would be allowed to make to make a political statement on the touchline like Guardiola.
The City boss has recently worn a yellow ribbon - a symbol of protest against the imprisonment of pro-independence politicians in the Spanish region of Catalonia.
Mourinho also suggested on Friday that City players go to ground too easily, saying: "A little bit of wind and they fall."
However, on Sunday United midfielder Ander Herrera was booked for diving in the second half when he went down in the box under challenge from Nicolas Otamendi - though his Portuguese boss was adamant his side should have been awarded a penalty.