Ben Coulter: Midfielder could make Guernsey FC return after more than five years away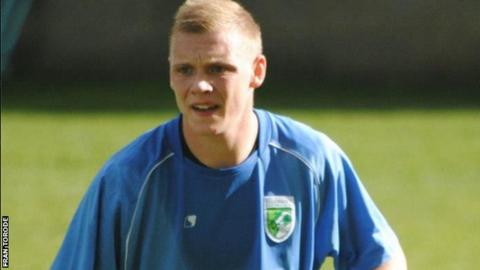 Midfielder Ben Coulter could return to Guernsey FC after more than five years away from the island side.
The 28-year-old has not played for the club since November 2012, having left to live in Australia.
The former Guernsey Under-21 captain returned earlier this year and has been training with the club.
"He's a good lad and a real winner, so I'm sure he'll add something to the group without a doubt," manager Tony Vance told BBC Radio Guernsey.
Coulter signed for the Green Lions in June 2012 after missing the club's inaugural season with a knee injury.
"We've got to see where he is," added Vance.
"He hasn't played for a couple of months and he's normally a player that likes to be fully fit and very proud to be like that.
"He'll take his time to work himself up to that, so it might not be that we see him for a short while but we'll see and assess how he goes in training."