Football quiz 2017: How much do you remember?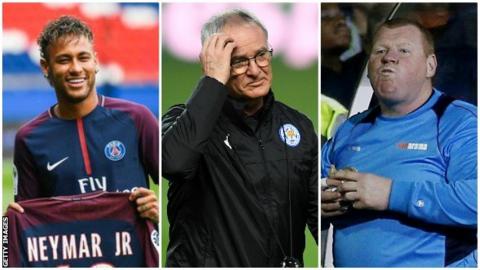 It has been another eventful year in football.
In the last 12 months, Chelsea reclaimed the Premier League title, Manchester City put themselves on course to take it off them, Claudio Ranieri's departure from Leicester was one of a number of managerial sackings, England qualified for the World Cup, the world transfer record was obliterated and a non-league reserve keeper had a mid-game snack in the dugout.
But how much of the football in 2017 do you remember?
Take our quiz and find out...
Sorry, this content is no longer available.