BBC Sport - BBC Sport advent calendar: Hull's Abel Hernandez misses two penalties in two minutes in the FA Cup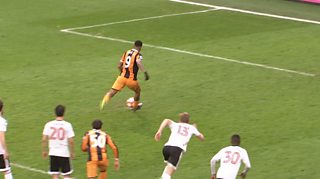 Advent calendar: Have you ever seen anything like this before?
On day 21 of BBC Sport's advent calendar, Fulham goalkeeper Marcus Bettinelli saves two Abel Hernandez penalties in two minutes during their FA Cup fourth-round tie against Hull City.
MATCH REPORT: Fulham 4-1 Hull City
Available to UK users only.
Advent Calendar - Best moments of 2017