Take our quiz: Match the Premier League star to the correct stat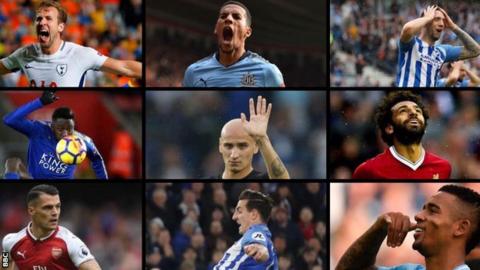 If you're anything like us, you're already daydreaming about pigs-in-blankets and this year's Doctor Who special.
Office workers are clock-watching and twiddling thumbs while the time ticks slowly by. *Only three days, one hour, 30 minutes and 50 seconds to go until work ends and party season begins...* etc
Teachers start putting on Christmas films instead of holding lessons.
Workplaces are filled with multi-coloured lights and that lop-sided desktop Christmas tree that one colleague just insists they have to have on their desk.
Everyone is generally just stumbling through the week - doing absolutely no work - waiting for The Big Day.
So, whether you're stuck behind a desk, bored in a lecture or need to pass five minutes, why not take our quiz and test your knowledge?
Plus, you'll get bragging rights. And everyone knows those are almost as good as pigs in blankets.
Sorry, this content is no longer available.