Wembley FC: Football Association dispute with non-league club 'not about logo'
Last updated on .From the section Football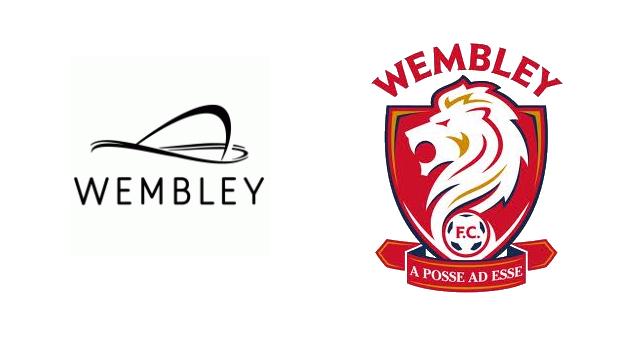 The Football Association says a trademark dispute with Wembley FC is not about the non-league club's logo.
A European Union ruling in favour of English football's governing body this summer could bankrupt the club, according to chairman Brian Gumm.
The FA had complained that Wembley FC's badge may be confused with Wembley Stadium overseas.
The FA say it was "forced to find a way to prevent" Wembley FC's trademark "blocking" theirs abroad.
An online petition, which has so far attracted more than 13,000 signatures, has been set up urging the FA not to force the club to drop Wembley from their name.
However, trademark expert Robert MacGinn, head of brands at Laytons LLP, has told the BBC that it was very unlikely that the club would be forced to change their name.
An FA statement said: "We have never objected to their use of this logo in the UK or elsewhere.
"This case is about Wembley FC registering their logo in several countries outside of the UK, such as Russia, China and the US, and then refusing to co-exist with us in those countries.
"We have not asked and will not ask Wembley FC to pay the costs to date."
Gumm told BBC London he is determined to appeal against the decision by the European Union's Intellectual Property Office.
"The petition has given me a bit of faith, seeing that people out there do care about non-league football," he said.
"The FA have not spoken to me. I want the best for my club and I will fight them.
"If we want to make a stance for non-league football then I think we should."
Why is this an issue for the FA?
Analysis - Robert MacGinn, head of brands at Laytons LLP
Every business wants to have a monopoly and trademarks are a very valuable marketing tool.
You want to have an exclusive right to market the brand 'Wembley' without any confusion or competition if possible.
It seems the FA and Wembley National Stadium Ltd wants a clear run because that will underpin the value of the licensing deals they have in the UK and around the world.
The fact Wembley FC has been operating for many years, in the location of north west London, provides some defences in law. I think it is unlikely Wembley Stadium could force a name change.
We know the club have appealed the cancellation action at the European registry but we don't know what kind of evidence they have put forward.
I think it would be sensible for the club to start negotiating.