Messi just made an assist with one boot on...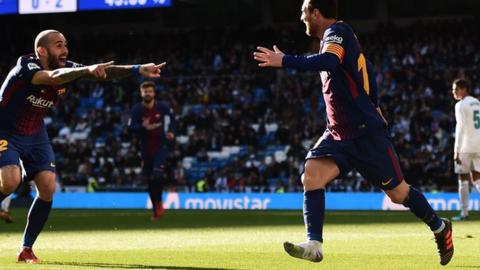 Lionel Messi.
So good he can take on the official best side in the world starring the official best player in the world - Cristiano Ronaldo's Real Madrid - in just his socks. Well, one sock.
The Barcelona star scored - as usual - and later set up Aleix Vidal for the side's third goal while wearing only one boot.
We will just let that sink in for you - Messi made his 200th assist for Barcelona in one boot.
Against Real Madrid.
At the Bernabeu.
In a wet sock.