Jose Mourinho: Man Utd boss bites back at Paul Scholes for criticism of Paul Pogba
Last updated on .From the section Man Utd416
Jose Mourinho has hit back at former Manchester United star Paul Scholes for his criticism of United's France midfielder Paul Pogba.
Speaking after Saturday's 0-0 draw with Southampton, Scholes said: "He doesn't look like a player who will win you games - that's what you pay £90m for."
Following the 2-0 win over Everton on Monday, United boss Mourinho said: "The only thing Scholes does is criticise.
"Scholes will be in history as a phenomenal player. Not as a pundit."
United's excellent league record with Pogba
It is now 435 days since Paul Pogba last ended on the losing team in a Premier League game with United (23 October 2016 v Chelsea). Since then he's played in 34 games (W21 D13 L0), while United have lost five games without him in this period
Scholes' comments at the weekend came after United had drawn for the third game in a row.
The 43-year-old former England international, working as a pundit for BT Sport, questioned Pogba's fitness and attitude, as well as the position he was being played in.
"He is just strolling through games," said Scholes who won 11 league titles at Old Trafford.
"Pogba doesn't look fit, I wonder whether he is training properly.
"No-one in England should be getting near him, but he is being asked to do a role he is not comfortable in.
"You have to say the manager has to take responsibility for that."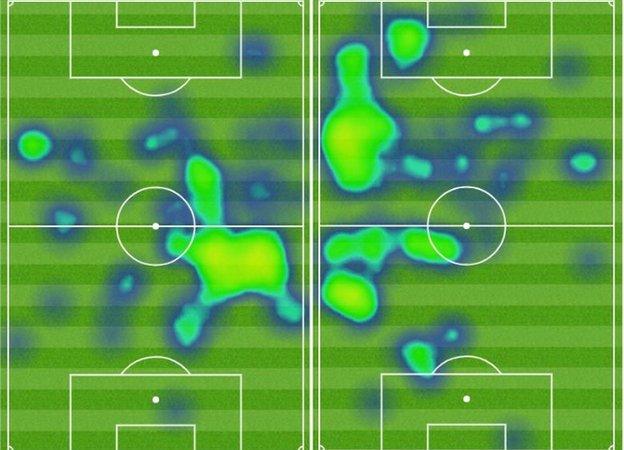 Pogba, 24, played further forward against Everton than he did against Southampton, as the heatmap above shows.
He produced a man-of-the-match performance which included assists for the goals scored by Anthony Martial and Jesse Lingard in the 2-0 win.
Mourinho said: "I don't think he [Scholes] comments. He criticises - which is a different thing.
"Not everyone has to be phenomenal like he was. As a player he was phenomenal, but it doesn't mean we all have to be phenomenal.
"Sometimes Pogba plays very well, sometimes he plays well and sometimes he doesn't play well. Pogba tries his best all the time.
"It's not Paul's fault that he made much more money than Paul Scholes. It's not Paul Pogba's fault, it's just the way football is."
And Mourinho added: "If Paul [Scholes] decides to be a manager one day, I wish that he can be 25% as successful as myself.
"Fifty per cent is 12-and-a-half silverware, 25% is around six [trophies]. If he is 25% he will be quite happy."
Asked if he was frustrated by the number of high-profile ex-United players working in the media, Mourinho said: "I think they would love to be here, in the club. That's a problem that I cannot resolve."