David Silva says premature birth of son is reason he has missed matches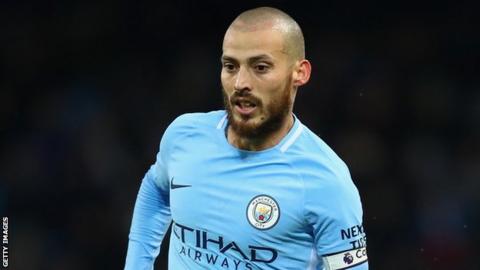 Manchester City's David Silva says he has missed recent matches because of the premature birth of his son.
Silva, 31, missed games against Newcastle and Crystal Palace with manager Pep Guardiola confirming his absence was for personal reasons.
The Spain international signed a new contract with the club in November and has scored five times this season.
In a statement he said his son Mateo was "born extremely preterm and is fighting day by day".
Silva, who returned for Tuesday night's 3-1 win over Watford, added: "I want to thank you for the love and good wishes received in the last few weeks, special thanks to my team-mates, the manager and all at the club for understanding my situation."
City manager Pep Guardiola said after the Watford game that Silva may need to take some more time off.
Guardiola added on City's official website: "David is free to stay or to leave whenever he needs to.
"He wants to stay and help us and because he loves to play for City, but family is the most important thing in life.
"I would never push him. If we drop points because he is not with us, so be it - family is everything and must come first."