Mario Balotelli made sure his brother paid for losing a game of Fifa in a brutal way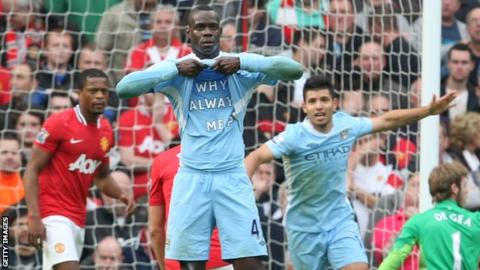 Most of us have been there. You've lost a computer game and your mate's forced you to write a grovelling apology all over social media, so everyone knows about your shameful performance.
But what Nice striker Mario Balotelli did to his brother Enock after he refused to admit defeat after losing at Fifa is on another level of savage.
He's only gone and got some of the biggest names in football - including Neymar, the world's most expensive player - to casually taunt his sibling by calling him a liar on his Instagram story.
It's not what you know, it's who you know...
Sorry, this content is no longer available.
And because not everyone is multilingual, Italy-born Balotelli has included some English subtitles.
Oh, and he even included a cheeky graphic of Disney's Pinocchio - just to make his point absolutely clear.
Neymar, signed by Paris St-Germain for £200m this year, included the message "Enock, I'm not with you, I am with Mario! A hug!" and former Italy international Marco Materazzi had some words of encouragement by telling Enock to "Stop playing PlayStation. You are very bad."
Other famous faces including Radamel Falcao, Kevin-Prince Boateng and Premier League stars Paul Pogba and Raheem Sterling joined forces to help get the former Manchester City and Liverpool forward's point across.
But determined not to be outdone, 24-year-old Enock, who plays for Italian Serie D side Foligno Calcio, decided to try and get his own back by getting other players to retaliate by calling Mario a liar on his own Instagram story.
He ended the compilation with a simple "buona notte" (good night), and the hashtag #mariobugiardo - which roughly translates to calling his brother a liar in return.
We'd love to have been a fly on the wall for that game! Will we ever know if Mario truly did beat his brother? We need answers!