Clean sheet earns Fleetwood keeper a year's supply of pizza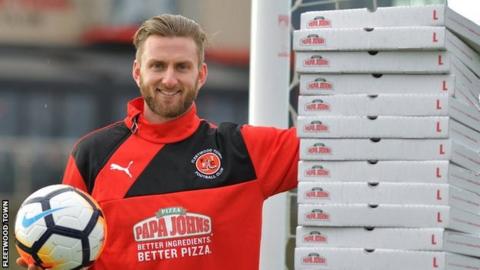 Fleetwood Town's goalkeeper Chris Neal bagged himself a bonus after keeping a clean sheet against Premier League side Leicester City in the FA Cup on Saturday.
However, Neal's windfall takes the form of a year's supply of pizza from the club's shirt sponsor after the 0-0 third-round draw.
Admittedly, it wasn't the most challenging of games for the shot stopper.
With ex-Fleetwood striker Jamie Vardy missing from Claude Puel's side and Riyad Mahrez linked with a move away, the Foxes didn't manage a shot on target.
Perhaps not the best reward for a professional athlete but we're sure the pizzas will go to a worthy cause... the BBC Sport offices perhaps?
Just a suggestion.