Tunisia regain top African spot in Fifa rankings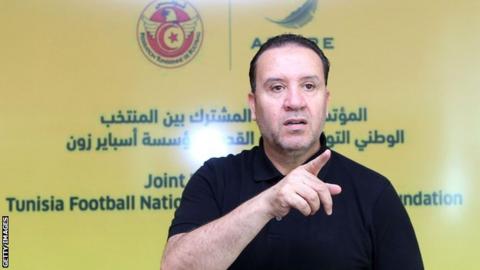 Tunisia have replaced Senegal at the top of the Fifa rankings for Africa.
Both sides are going to this year's World Cup in Russia, with the Senegalese having ended 2017 as Africa's highest-ranked team.
But they have lost pole position after dropping one place to 24th in the global rankings while Tunisia rose four places to 23rd.
In October, Tunisia moved top of the rankings for the first time in 15 years - only to lose that spot to Senegal just a month later.
Elswhere, Sudan were one of just three teams to rise up more than ten places, climbing 12 to 124th place.
African rankings (global position in brackets):
Tunisia (23)
Senegal (24)
Egypt (30)
Morocco (39)
DR Congo (43)
Burkina Faso (44)
Cameroon (45)
Ghana (50)
Nigeria (51)
Algeria (57)