Leeds United fans not too impressed with club's new crest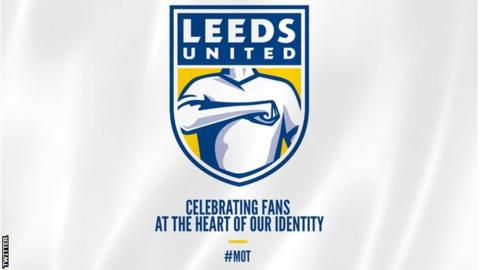 Redesigning a football club's crest can be a brave move, and one that sometimes comes with its fair share of scrutiny.
So, in the spirit of "New year, new me", Leeds United decided to treat their fans to a new badge - but it's safe to say the news went down like a lead balloon.
The Championship side teased the reveal on social media on Wednesday morning, saying the new design had included six months of research, during which more than 10,000 people were consulted.
The controversial creation has been developed to mark the club's centenary in 2019 and will be used from the start of the 2018-19 season, so it's a pretty big deal.
But fast forward just a few minutes, and the club's big reveal has led to uproar, confusion, and general disappointment on Twitter.
Brace yourselves...
Lifelong Leeds United fan and England cricketer Jonny Bairstow gave his opinion...
While fans saw some similarities in the new crest...
Some fans even decided to take matters into their own hands...
While these fans summed up their feelings with a simple GIF...
One fan, albeit a brave Evertonian, decided to lighten the mood with some praise towards the badge...
But even the FA Cup's official Twitter account couldn't resist throwing some shade...
And then Aston Villa decided to pipe up with one of the best replies in the whole fiasco...
Managing director Angus Kinnear said: "In the past year we have worked very hard as a club to re-engage fans and the wider community across Leeds.
"Once we heard that there was a desire for change to help herald a new era for club, it became of primary importance that the new crest clearly reflected who we are."
The club says that the badge "depicts the 'Leeds Salute', which over the decades has been an expression of the passion that connects Leeds United's fans and players on and off the pitch".
But despite that, one especially furious fan decided to start a petition in the hope that his treasured club would backtrack on the decision.
At the time of writing, the petition had attracted more than 17,000 signatures - just over two hours after the crest was given the big reveal.
We'll leave you with Macca's question to ponder on...
Be careful what you wish for...
Update: 18:30 GMT
Following uproar on social media, Leeds United's managing director Angus Kinnear decided to clear matters up during an interview with West Yorkshire Sport on BBC Radio Leeds.