English clubs paid 51% of transfer fees across Europe's big five, says CIES study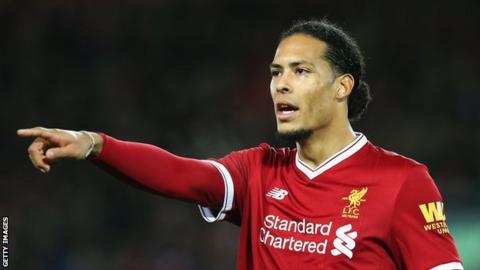 The spending of Premier League clubs in January accounted for 51% of transfer fees paid out by Europe's top five leagues, according to a CIES study.
CIES said "the total estimated spending was over one billion euros" in England, France, Germany, Italy and Spain.
Premier League sides had an outlay of £483m (545m euros) with a net loss of £100m (113m euros).
There was a deficit despite Philippe Coutinho moving to Barcelona from Liverpool for £142m.
Striker Diego Costa also left Chelsea to join Atletico Madrid for a fee CIES (International Centre for Sports Studies) put down as £58.5m (66m euros).
Those two moves contributed to La Liga having a record deficit of £166.5m (188m euros).
The two biggest signings in England involved Liverpool bringing in defender Virgil van Dijk from Southampton for £75m and Arsenal's purchase of striker Pierre-Emerick Aubameyang for £56m.
The "estimated balance sheets" of the other leagues saw Italy's Serie A (£42.5m), Germany's Bundesliga (£29.2m) and France's Ligue 1 (£12.4m) in credit.
Premier League clubs spent £430m in January, according to analysis by Deloitte's Sports Business Group.