Steven Caulker 'not at Dundee for financial gain' - Neil McCann
Last updated on .From the section Dundee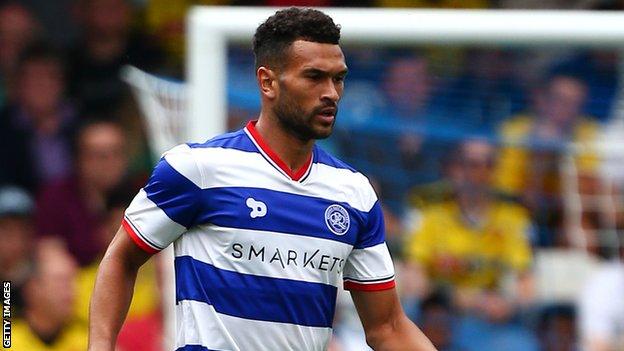 Steven Caulker "could have earned an absolute fortune elsewhere" but preferred the "personal touch" offered by Dundee, says manager Neil McCann.
The former Tottenham, Cardiff and QPR centre-back, capped once by England in 2012, has signed an 18-month deal.
"I have managed to secure a household name and someone with fantastic ability," McCann told BBC Sportsound.
"But he is only 26, so I would like to think his best years are yet to come. It is a fantastic coup for Dundee."
Cardiff paid Spurs £8m for Caulker in 2013, but he moved on to Queens Park Rangers a year later, and had loan spells at Southampton and Liverpool before leaving the London club in December.
McCann, who lost Jack Hendry to champions Celtic on the last day of the transfer window, admitted he "never thought for a second" he would be able to sign Caulker.
But after speaking to his agent and meeting the player in person this week, McCann sold him his vision for the club, who sit ninth in the Scottish Premiership, five points off the bottom.
"All I did was be honest with the boy," he explained. "I didn't try to put any frills on it. I couldn't promise him the financial rewards that other clubs in other countries could provide.
"It says a lot about the man that this is clearly not about the financial gain, because he could have earned an absolute fortune elsewhere - in China, Turkey, and down south in England.
"All I could do was give him an environment where he could feel like a footballer again, enjoy himself with no pressure from me, just come up and show how good he is.
"I told him 'I can look after you, make sure you are happy and comfortable, give you a personal touch, and you can speak to me about anything'."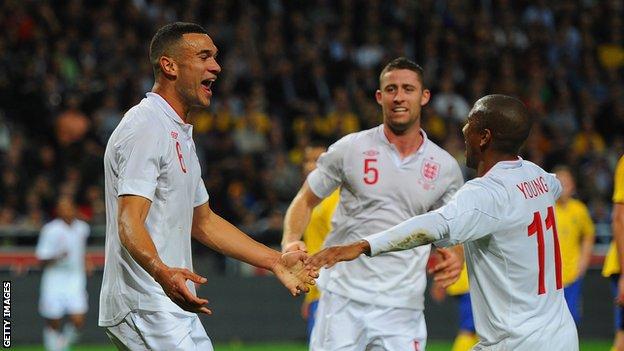 Caulker revealed last year how his struggles with mental illness, and additions to gambling and alcohol, had made him contemplate taking his own life.
"I find if someone is happy, feels comfortable and part of something, you get good stuff from them," McCann said.
"I had the pleasure of meeting some of his family, and he clearly comes from good stock. There is an honesty and humility about them and I see that in Steven. He just wants to get back to concentrating on playing and feeling as if he belongs somewhere. We will give him that."
As for the player's financial package, McCann insists "Steven is not on what anybody thinks he will be on".
"He is coming here to play football, feel good about himself for the period he going to be here, and I will probably find it hard to hang on to another quality centre-back," he added.
"Already today, in his first training session, I could see him enjoying himself and growing by the minute in terms of his confidence."
Caulker will be available for Saturday's Scottish Cup fifth-round tie against Motherwell, subject to clearance, but McCann is not going to push the player.
"He has not played competitively since the back end of September, so he will tell me almost when he is physically ready to go. I don't want to throw him in and then him feeling like 'I have got to deliver' if he is not quite right.
"I am hoping he will be available, but if it comes too soon, I am not too fussed. To get someone of Steven's calibre at this time, outside the window, is a fantastic piece of business and will serve us well towards the end of the season."