Drugs testing in football: The lottery, stage-fright and 'no pill for skill'
Last updated on .From the section Football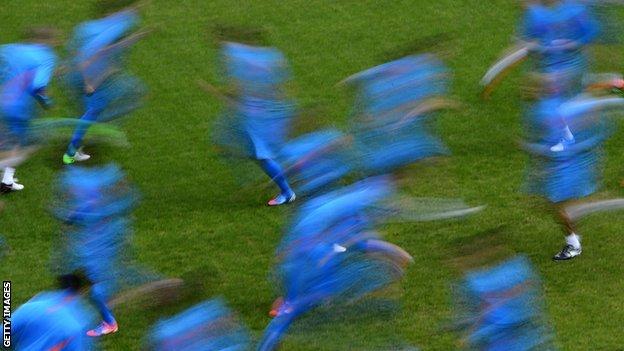 Urinating in a cup in front of strangers is an "embarrassing" but necessary and increasingly more frequent occurrence in English professional football.
As drugs-testing rates in the game continue to increase, BBC Sport speaks to players about what the process is like, and looks at what football is up against in the fight against drugs cheats.
'Tested just once as a Premier League player'
Recently retired striker Matty Fryatt - who played in the Premier League for Hull City, and in all three divisions below the top flight - recalls being drugs tested just five times during his 15-year career.
In his one season in the Premier League, a campaign during which he helped the Tigers reach the 2014 FA Cup final, he was tested just once.
"When I was in the Premier League, I could easily have gone the entire season without being tested at all," the 31-year-old, who also played for Nottingham Forest, Leicester City and Walsall, told BBC Sport.
It was not until joining Leicester City in 2006, almost four years after signing his first professional deal, that he recalls seeing a drugs tester.
Those, he said, were the "dark ages" as he saw an increase in drugs testing as his career progressed.
In the Premier League last season, testing rose by 47% compared to the 2015-16 campaign, with 1,171 samples taken by UK Anti-Doping (Ukad) from 524 players who made at least one appearance.
However, at least 553 players - about a quarter of those appearing in the English Football League - were not drugs tested, despite the number of tests being up 24% compared to the previous campaign.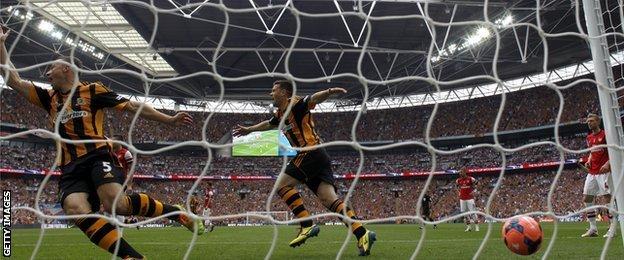 "A couple of years back you could go the whole season without being tested," said Fryatt.
"As time went on in the Championship, there was more testing at Leicester and Hull. Then in the Premier League with Hull there was more testing again.
"When I went back to the Championship, testing seemed to have built up for that level. But it's all random, which means you could still go an entire season without being tested, while someone else could be tested a number of times. It's a lottery."
Following BBC Sport's 2015-16 study into drugs testing in English football, Ipswich boss Mick McCarthy said doping control officers were frequently at the club, while then Birmingham City boss Gianfranco Zola said they had been visited five times in just over half a season.
Sue Smith, who won 93 caps in 14 years as an England international, recalls being tested four times during her career - twice in club football and twice on international duty.
Lindsay Johnson, a former England team-mate of Smith's who won the Women's FA Cup and League Cup with Everton, said her "number seemed to come up a lot" for random tests for club and country.
"It would happen more frequently at the bigger events, so when I was playing for England at the World Cup - not necessarily the qualifiers, but at the World Cup itself," said Johnson.
"As a player, you'd come to expect it more there than in our domestic games."


How are samples collected?
In the majority of cases, a 'test sample' in football means urine in a cup.
The Football Association tests both in competition (post-match) and out of competition, which can take place at training sessions or a player's home. Both performance-enhancing and social drugs are tested for.
Players, who are chosen either at random or on a targeted basis, report "immediately" to the doping control station, where the doping control officer or "witnessing chaperone" stays with a player until they produce a urine sample of at least 90 millilitres.
Once nature calls, they have to be "directly observed" as they relieve themselves.
Blood samples, if required, are collected by a blood collection officer.
Samples are divided into two different bottles (A and B sample) and sealed and sent to a World Anti-Doping Agency-accredited laboratory for analysis.
Players are also subject to "an athlete biological passport programme and urine steroid profiling", according to the FA.


'I tucked my shirt into my sports bra to pee'
Fryatt and Johnson agree drug tests are "part of the job".
Smith says "stage-fright" and feeling "embarrassed" are also very much part of the procedure, which she admits has left team-mates stranded for "three or four hours" waiting for a player to produce a sample so they could return home on the team bus.
"One time I had to tuck my T-shirt into my sports bra so they could literally see me pee from inside the cubicle. It's got to be strict so they can see it's actually your urine," said Smith, who now works as a pundit for BBC Sport.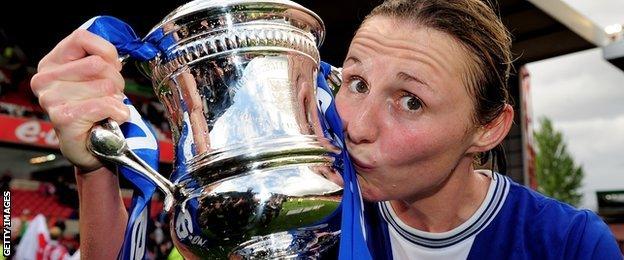 Then there are the tests that can mean players spend what should be their happiest hours after victory in doping control, drinking water and waiting.
As Johnson recalls of her 2010 Women's FA Cup triumph with Everton over Arsenal: "I got picked after we won and I knew all the squad, my family and friends were all celebrating - and I was sat there getting drugs tested.
"It takes the wind out of winning the FA Cup."


Football is clean... right?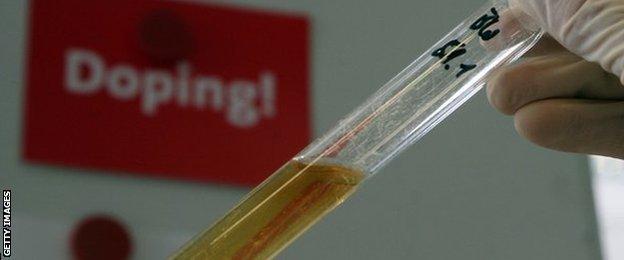 Global testing figures collated by Wada show that, from 33,227 test samples collected in 2016, 168 returned an adverse analytical finding and a further 115 were atypical findings, which means a sample needed further investigation.
Of those 33,227 tests, 1,729 were on blood samples. None returned adverse or atypical findings.
During the 2016-17 season in England there were just two anti-doping violations, plus eight breaches of the FA's social drugs regulations, while three clubs were charged over failures to meet whereabouts regulations.
Fryatt says he never got the sense he played with or against a drugs cheat, and insists the subject was never spoken about by players.
"I've never thought anyone has been taking drugs to benefit their football," he said. "I've thought, 'wow you are a good player', but never thought 'I wonder what he is on?'
"I'm not saying that there are drugs in football or that there aren't drugs in football, but I just don't see how it can possibly benefit a footballer."
Asked if he thought the frequency of drugs testing would be a sufficient deterrent, Fryatt said: "Yes, because next week it could be you. If someone chooses to do drugs, they are gambling."
Johnson, who was capped 43 times for England, added she never felt the presence of doping in football.
"I've never been in a situation where any player I've played with - whether internationally or domestically - has been worried about being picked because something abnormal is going to come back from their urine sample," said the 37-year-old.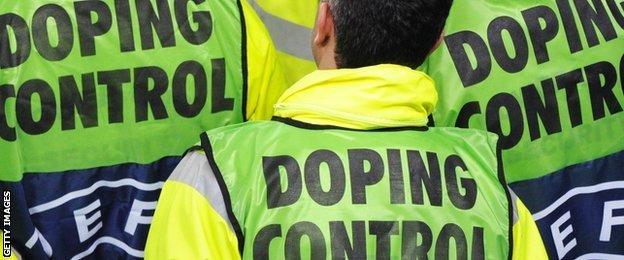 However, Professor Ivan Waddington - an expert in drugs in sport - says there is "clear evidence" both performance-enhancing and recreational drugs are used in the English game.
Waddington, co-author of the academic paper 'Drug use in English professional football' - published by the British Journal of Sports Medicine, was involved in a study carried out by the BBC in 2003 which indicated more than 150 players were likely to be using performance-enhancing drugs.
Almost half of the 706 players involved in the survey, which was distributed by the Professional Footballers' Association (PFA), admitted they knew of a team-mate or opponent in English football taking recreational drugs.
Waddington undertook a restudy, again with the co-operation of the PFA, in 2011 - with 394 footballers responding. Again, players indicated there was knowledge of banned substances being used in the game, and 27% said they knew of a fellow professional footballer in England taking recreational drugs.
Waddington says his research shows "beyond a shadow of a doubt" that players have used performance-enhancing drugs.
"Players told us that in our two surveys," said Waddington, a visiting professor at the Norwegian School of Sport Sciences.

Consequences of doping in football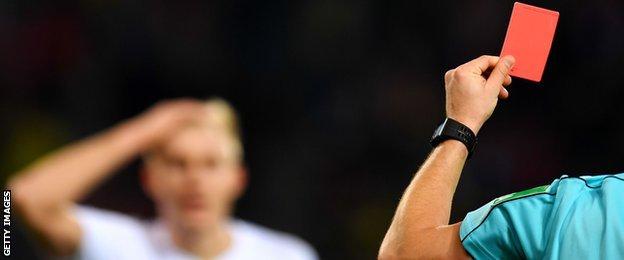 Offenders can face bans from competition and organised training for anything from several months to life, if they reoffend.
Football's world governing body Fifa says a "whole team can be banned if several players test positive".
An anti-doping rule violation not only relates to testing positive for banned substances, but includes breaches such as missing tests (a maximum of three), tampering or attempting to tamper with "any part of doping control" and failure to provide adequate whereabouts information, for which

West Ham were charged last week.

'There is no pill for skill'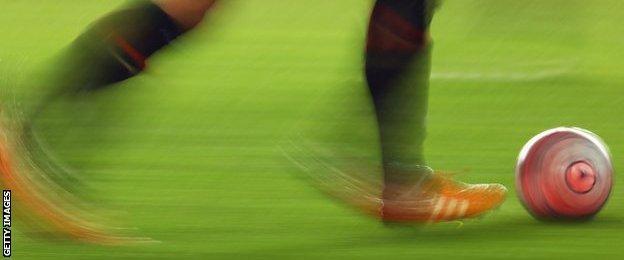 Fifa's take on the reasons for doping in football includes pressure to perform, injury recovery, ignorance, fear of failure and even that some athletes "cannot or will not accept their natural limits".
Fryatt, however, notes there are no drugs capable of improving football skills.
"I cannot see how a top player, or any player, would use drugs to acquire the skill to create a goalscoring situation, twist and chop a player, bring it onto his right foot from his left then bend it into the far corner," he said.
"How could drugs do that and why would anyone think they need drugs to produce that? None of that is drug-related.
"I don't see how it would benefit anyone in football because there are just so many elements to a game of football. It is not just a specific thing, speed, endurance or strength, that you are after."
Waddington agrees there "is no pill that will make you more skilful" but argues football has evolved to become more "vulnerable" to doping.
"Sports that are primarily skill-based, like football, tend to have lower levels of drug use than sports like cycling, sprinting or swimming, which are all about power and speed and endurance," he said.
"But, in recent years, changes in the game have significantly improved the risk that players will be tempted to use drugs.
"The game is much faster than it was 10 or 20 years ago, players are playing mores games, there are shorter recovery times and rewards for success are much greater. It is likely to lead to increased pressure on players to use drugs, rather than decrease pressure to use them."
Additional reporting by BBC Sport's Tom Garry.