FA to raise human rights issues with Qatar FA after 'knowledge-sharing' deal
By Alistair Magowan
BBC Sport
Last updated on .From the section Football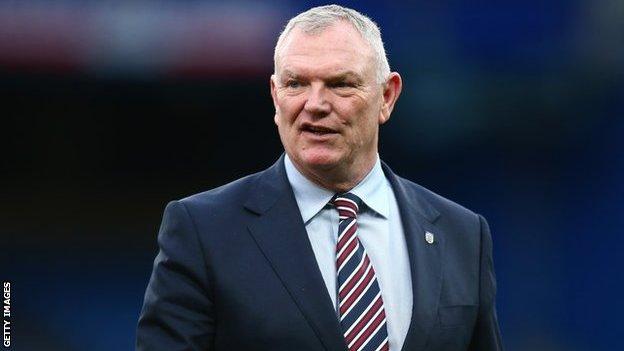 The Football Association will raise human rights abuses and homophobia issues with the Qatar FA after signing a memorandum of understanding with the hosts of the 2022 World Cup.
The deal has raised concerns after the treatment of Qatar's migrant workers and with homosexuality still illegal.
But the FA hopes it can "positively influence football in Qatar" and engage on wider social issues.
Qatar controversially won the right to host the 2022 World Cup in 2010.
FA chairman Greg Dyke called it "the worst moment in Fifa's history" following allegations of corruption, which were dismissed by a Fifa report in 2014.
Preparations for the showpiece, which is due to take place in the winter, have also been overshadowed by issues surrounding migrant workers' rights.
In November 2017, however, the International Labour Organization closed a case against Qatar over its treatment of migrant workers.
The UN agency said reforms agreed by the country meant two million workers now enjoyed better protection, including a minimum wage and allowing workers to leave the country without their employers' permission.
'Great responsibility on the FA'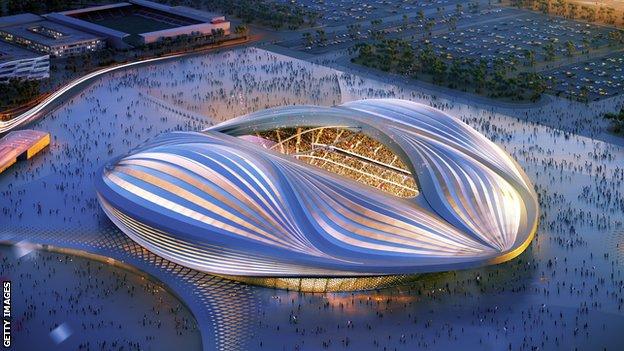 Following the deal between the FA and its Qatari counterpart, which will see the countries share ideas on football issues and potentially play friendly matches, Amnesty International urged the FA to speak out about the risks faced by migrant workers.
Fabien Goa, Amnesty International's Special Advisor for Labour Rights and Sporting Events, said: "Deeper ties between the FA and Qatar 2022 means even greater responsibility on the FA to speak out about the severe human rights risks faced by the migrant workers delivering the tournament.
"Qatar has recently made commitments over reforming its abusive migrant labour system, and now the FA must play its part in making sure Qatar delivers on its promises."
LGBT campaign group Stonewall also said they had been assured the FA would be "committed to taking steps to promote LGBT equality in sport in Britain and abroad."
There are no openly gay footballers in English professional football and last October FA chairman Greg Clarke said his attempts to engage with them had failed so far.
"To be perfectly frank," he said. "They are reticent to engage with me."