BBC Sport - Football Focus: So Tom Ince - What dog would your dad Paul Ince be?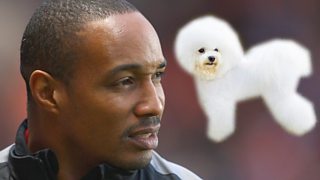 So Tom Ince, what dog would your dad be?
To celebrate the Chinese New Year of the dog Huddersfield midfielder Tom Ince chooses the dog which most resembles and reminds him of his father.