Neil Lennon on depression relapse, helping young players & SPFL initiative
Last updated on .From the section Hibernian51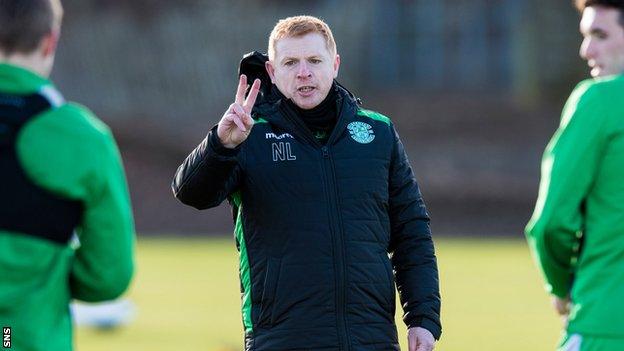 Hibernian head coach Neil Lennon says he had a relapse of depression during his side's journey to the Championship title and promotion.
Lennon, 46, has previously spoken about his mental health struggles and told BBC Scotland he has become aware of symptoms in players he has worked with.
"I had it for maybe four-to-six weeks," he explained.
"It was beginning of December, round about the middle of January. How do you deal with it? You talk to people."
And he added: "You talk to professional people, obviously. You look after yourself, your health as best you can. Obviously, you try to eat right. Exercise if you can even though you don't want to do it.
"I have my own little ways of dealing with it."
Social media pressures
Lennon was speaking at the launch of a mental health initiative by the Scottish Professional Football League.
"It can stay for a long, long period of time," Lennon said. "It can stay with people for years. In my episodes, I've had maybe three, four weeks at a time.
"The first one was three months because I didn't know what it was, but now, if it happens again, while it's still very difficult to go through, you've a better understanding of it and that's really important for any individual."
Former Falkirk and Queen of the South player Chris Mitchell took his own life, aged 27, and Lennon said: "It's important now that we establish that that can't happen again.
"Can we recognise it? Can we give the support to people? Not just footballers, it's all walks of life - athletes, civilians.
"There is a network there and it's far more prevalent in society now, particularly in this society where we live in an age of social media where people get abused.
"Some of the stuff is unreadable. That, I think, adds to the pressure of this generation of young people coming through.
"The thought does come into your head - 'can't go on like this, can't go on feeling like this'.
"But there's something else pulling away at you, going, 'don't be so stupid, you know you can come out of this'."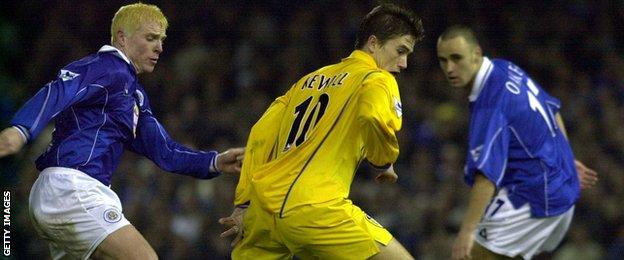 'All of a sudden I became very introverted and shy'
Lennon took over at Hibs in 2016 after spells in charge of Celtic, where he won five trophies, and Bolton Wanderers.
His playing career in Northern Ireland, England and Scotland brought him 13 winners medals - two at Leicester City and 11 at Celtic.
And he opened up about his first struggle with depression: "I was 29 and I was at Leicester. We'd won the League Cup, we'd finished the season in the top 10.
"Going into the following season, something didn't feel quite right. That's the problem with depression, when you first maybe initially get it, you don't actually know what's happening to you.
"I was young, I was fit, I was healthy. I had plenty of things going for me in life, quite an outgoing gregarious character and all of a sudden I became very introverted and shy, to the point where I just didn't want to be around people.
"Didn't enjoy anything in life - taste of food, so I lost my appetite. Lack of sleep - I was waking up on the hour every hour with all of a sudden this negative spiralling thought process.
"This went on for two, three weeks and then I had to go and speak to the club doctor and eventually I was diagnosed with having clinical depression, so he put me in touch with the psychiatrist or psychologist and I went to see them once a week and I was put on anti-depressants as well.
"Eventually, it takes time, but you do start to come out of it and feel better, start feeling yourself again.
"It's like coming out into the sun, it's like this heat hitting you. All of a sudden, you just feel yourself again.
"It's the mind controlling you. It's not a physical pain, there are physical symptoms, but it's a mental pain more than anything else and that can be just as sore."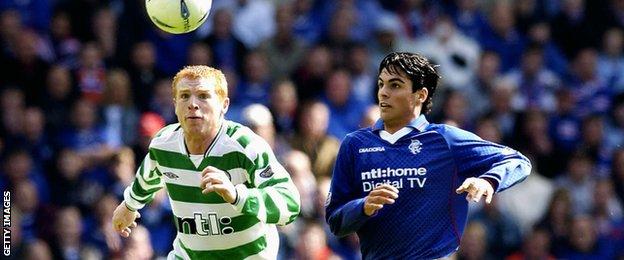 Now working with players, Lennon feels he can see a change in individuals when they may be struggling with their mental health.
"Maybe not straight away, but over a period of time, and I'm not talking a long period of time, maybe a period of maybe 10 days, two weeks," he explained.
"All of a sudden you see a change in the body language or a change in personality. It can be discreet to start with and then it deteriorates.
"Particularly in young players in my managerial career, I've experienced it on a number of occasions and a number of occasions with senior players as well. I think it helps them to know I've gone through it.
"With me, I became sort of flat-lining, no emotion, just didn't want to be around people, you just withdraw.
"With other people, they go the other way, they become quite angry or full of emotion where they cry a lot or they can have bouts of delirium almost.
"It's a very specific condition to each individual and you have to take each one on its own merits.
"Even in games when I was playing with the condition, I can't remember any of the games. I do remember one Old Firm game we won and just everyone celebrating and I just wanted to get out of there, get on the bus and go home. That's just me."
Lennon says that small positives during bouts of depression like getting out of bed and going to work are like "a little victory" and that in the current climate there are "plenty of people" that can help.
"The club doctors at all my clubs have been a good source of help," he added.
"With managers, you have the LMA, with footballers you have the PFA, and now we have this initiative with the SPFL Trust, which I think is brilliant.
"There is help out there now and it's great to see Scottish football dealing with this illness in a very aggressive manner."