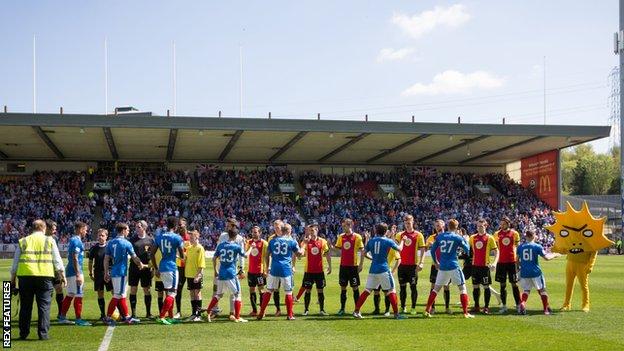 The Premiership 2018/19 season will kick off on the weekend of 4 August, the Scottish Professional Football League has announced.
The top-flight will also continue to break for three weeks at the beginning of January.
The 2018/19 season will start with the group stage of the Scottish League Cup, which will be played between 14 and 28 July.
The Scottish Challenge Cup first round is scheduled for 14 and 15 August.
All four SPFL divisions will start on the weekend of 4 August, although some Premiership fixtures could be moved for television broadcasts.
The winter break will start on 31 December and end on 18 January.
Fixtures for the 2018-19 league Season will be published in mid-June.