McCarthy urges Cape Town City to push on in Confederation Cup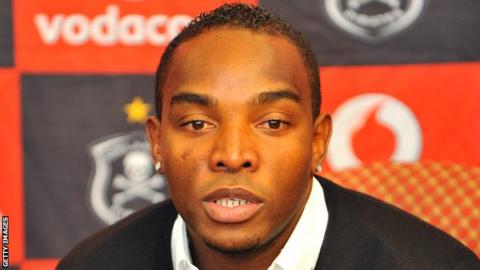 Rookie coach Benni McCarthy wants to take his Cape Town city team as far as he can in this year's African Confederation Cup even if their first round win over Swaziland's Young Buffaloes proved a tough affair.
"It's a great opportunity for our club - not just for our club but also because we are representing South African football on the continent in this competition," said McCarthy.
They beat Buffaloes 1-0 in the second leg of the preliminary round tie in South Africa to go through 2-0 overall.
"I would like to take it as serious as I take the league and the (domestic) cups.
"It's a cup competition, there is a trophy to be won and, at the end of the day, it goes on your CV that you've won it," said the former Bafana Bafana marksman who is South Africa's national team's leading scorer.
"A lot of football teams in this country complain about this competition because financially it does burn a hole in your pocket when you go onto the group stages, but at the end of the day, there is good prize money.
"If you can go all the way and win it, you can make all your money back. It's no Mickey Mouse competition," McCarthy added.
McCarthy, in his first season as a head coach at the club, said the tournament also gave him a chance to field some of his fringe first-team squad players.
He had two reserve sides lined up against the Swazis over the two legs of their first round tie but found their poor performance in front of goal frustrating.
"It gets a bit frustrating when you stand on the sidelines and you see that your team does create numerous chances against all the opposition that we play but we can't seem to score goals. I honestly don't know what to do anymore.
"When you get opportunities, you have a chance to show yourself and get goals and take the chances and get used to scoring goals but it looked like another 'smash-and-grab' kind of game for us because it is always 1-0, 1-0, 1-0 for us," McCarthy added.
City have just 20 goals in 21 matches in South Africa's Premier Soccer League.
"It was a great opportunity to make some changes and give some of the guys who haven't played enough games a chance to catch up and get some fitness and get some game time in a good competitive game."