Premier League stats: Harry Kane, Patrice Evra, Mohamed Salah, Alan Pardew
Last updated on .From the section Premier League190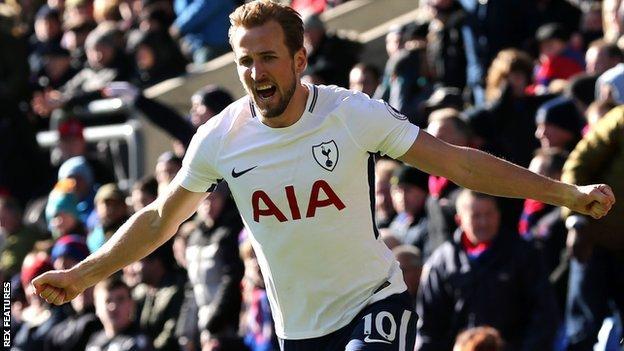 Where would Tottenham be without Harry Kane's goals?
Come to think of it, where would Liverpool be in the table if they did not have Mohamed Salah, and would Manchester City be running away with the Premier League if Raheem Sterling and Sergio Aguero were not so prolific?
If you take away Kane's 24 goals - and the difference they made to the result in each match - Spurs would be 14 points worse off.
Indeed, the England striker's goals have been worth more points to his club than those scored by any other player in the Premier League this season.
| Whose goals earned the most points? | | |
| --- | --- | --- |
| | Goals | Points won |
| Harry Kane | 24 | 14 |
| Mohamed Salah | 23 | 13 |
| Raheem Sterling | 15 | 11 |
| Romelu Lukaku | 13 | 8 |
| Sergio Aguero | 21 | 7 |
| Oumar Niasse | 7 | 7 |
| Sadio Mane | 7 | 7 |
Kane's haul includes winners against Arsenal and Crystal Palace, as well as equalisers against Liverpool, West Brom and Southampton.
You will notice Sadio Mane and Oumar Niasse have earned as many points for Liverpool and Everton respectively as Aguero has for City - despite the Argentine scoring three times as many goals.
Why is that?
Well, many of Aguero's 21 goals have not been as decisive in terms of the outcome of a result.
He scored all three goals in a 3-1 home victory over Newcastle on 20 January, and four in a 5-1 thrashing of Leicester.
Indeed the majority of his goals have come in one-sided victories - like the third in a 3-0 win over West Brom, and the fourth in a 4-0 triumph at Swansea.
This is how the Premier League table looks after this weekend's games...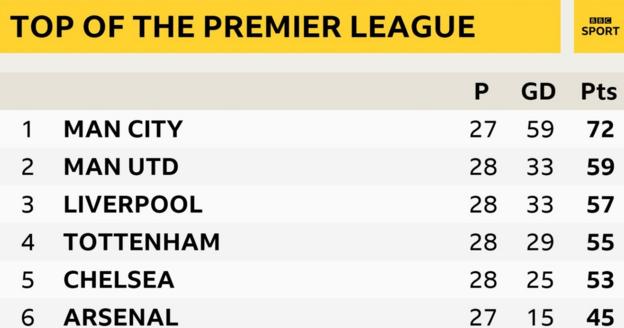 However, the top six would look a little different if the players who have earned their teams seven points or more when they have scored had not played.
It's good news for Chelsea and Arsenal. Not so good for Liverpool and Tottenham.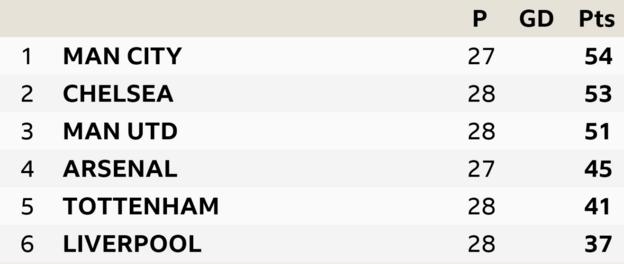 Mind the gap
Prior to West Ham's game at Liverpool on Saturday, Patrice Evra's last Premier League appearance came when Cardiff City were a top-flight club and Hull City were on their way to sealing a place in the qualifying rounds of the Europa League.
Fast forward almost four years - 1,385 days to be precise - and the Frenchman made a losing return as David Moyes' side were hammered 4-1 at Anfield.
Evra's previous Premier League appearance was in Manchester United's 1-1 draw at Southampton on 11 May 2014.
He has since won two Serie A titles with Juventus, and played for Marseille.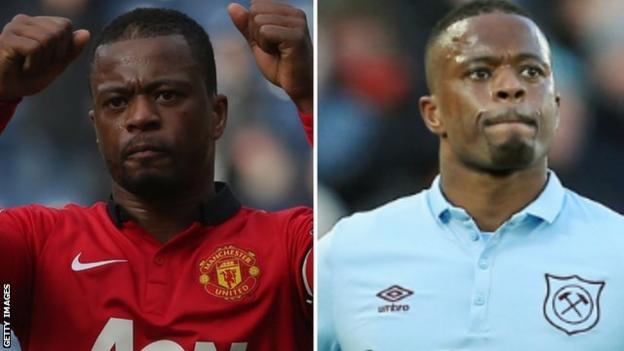 Yet Evra is some way down the list of longest gaps between Premier League appearances.
Goalkeeper Julian Speroni waited 3,256 days between top-flight appearances for Crystal Palace without leaving the club, while former Norway forward Erik Nevland went 3,667 days - more than 10 years - between an appearance for Manchester United and one for Fulham.
But what about this trio?
Martin Cranie...
Days between appearances

Date 1

Date 2

3,731

18 Aug 2007:

Portsmouth

3-1 Bolton

4 Nov 2017:

Huddersfield

1-0 West Brom
Craig Fleming...
Days between appearances

Date 1

Date 2

3,752

7 May 1994: Norwich 1-1

Oldham

14 Aug 2004:

Norwich

1-1 Crystal Palace
Damien Delaney...
Days between appearances

Date 1

Date 2

4,173

16 Mar 2002: Southampton 2-2

Leicester

18 Aug 2013:

Crystal Palace

0-1 Tottenham
Hope for West Brom
Evra's West Ham have a battle on their hands to stay in the Premier League, yet their chances of surviving are significantly better than West Brom's.
The Baggies are anchored at the foot of the table - seven points from safety with just 10 games to go, including matches against Manchester United, Liverpool and Tottenham.
So is there any hope for Alan Pardew's strugglers?
Well, yes, actually.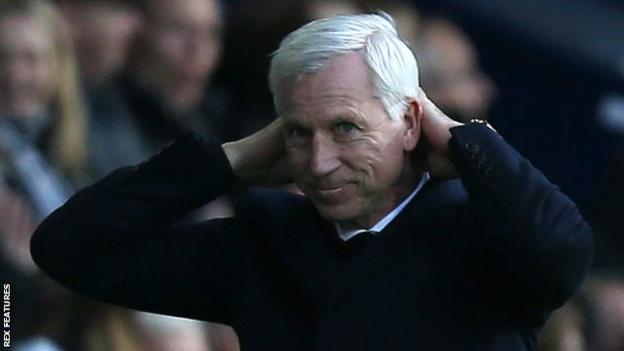 Both Alan Curbishley and Harry Redknapp have kept teams up from worse positions than West Brom find themselves in.
Curbishley's West Ham were nine points from safety with 10 games left in 2006-07 - and won seven of the last nine to stay up.
The season before, Redknapp's Portsmouth were eight points from safety after 28 games - and survived after losing just two of their last 10 matches.
Pardew, however, is going to have to get a move on.
And the omens do not look good. Pardew's past 52 Premier League matches in charge of Crystal Palace and the Baggies have produced just seven wins.
Alan Pardew's past 52 Premier League games

Won

Drawn

Lost

Points

7

15

30

36
Sweet left peg
When Mohamed Salah scored for the sixth successive game in a Liverpool shirt against West Ham, he overtook another club legend to break a new Premier League record.
No-one has scored more goals using their left foot in a single season than Salah, with 20 of his 23 league goals so far coming from that source.
His goal against West Ham took him past Robbie Fowler, who managed 19 as Liverpool finished fourth in 1994-95.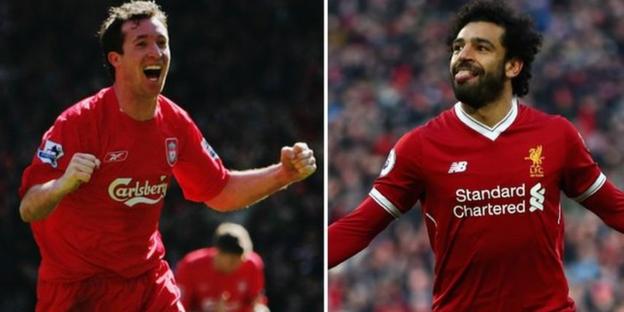 Robin van Persie was another deadly finisher with his left foot.
He used it to score 18 and propel Manchester United to the title in 2012-13 - having netted 17 with it for Arsenal the previous season.
Gareth Bale marked his final season at Tottenham with 16 left-footed goals.
| Left-foot finishers | | |
| --- | --- | --- |
| Season | Player | Goals (left-footed) |
| 2017-18 | Mohamed Salah (Liverpool) | 20 |
| 1994-95 | Robbie Fowler (Liverpool) | 19 |
| 2012-13 | Robin van Persie (Man Utd) | 18 |
| 2011-12 | Robin van Persie (Arsenal) | 17 |
| 1995-96 | Robbie Fowler (Liverpool) | 16 |
| 2012-13 | Gareth Bale (Tottenham) | 16 |
Quick stats...
Liverpool joined Manchester City in this season's 100-goal club, Emre Can's header against West Ham bringing up the ton for Jurgen Klopp's side. However, 34 of those have come in Champions League action.
On the same day as Liverpool beat West Ham, Ayr United became the first club in Britain to score 100 domestic goals for the season with a 3-0 win over Airdrie in Scottish League One.