BBC Sport - Jonathan Walters: Burnley striker says 'I never grieved after my mother died'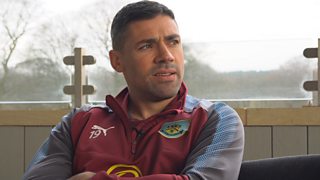 'I never grieved after my mother died'
Republic of Ireland and Burnley forward Jonathan Walters said "he had to put on a show" and tell everyone he was fine after his mother died when he was just 11.
The striker sat down with BBC Radio 5 live's Tony Livesey, who lost his own mother when he was 13, to discuss the impact of his mother's death on his life.
"I put up a wall and I lock it away. I have since the day she passed away," Walters said.