Rwanda withdraws bid to host the 2019 U-17 World Cup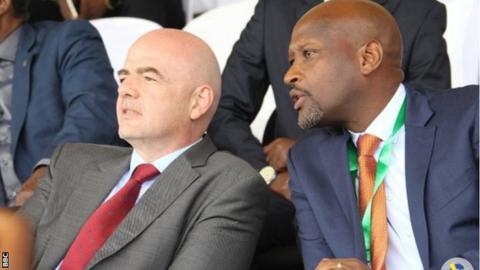 The Rwanda Football Association confirmed it has officially withdrawn its bid to host the 2019 Fifa Under 17 World Cup.
Vincent Nzamwita, the Rwanda FA president, said their preparations for the event were not up to speed.
"We had so many things that were not ready or prepared and decided it was only good that we withdraw," Nzamwita told BBC Sport.
"We however remain ambitious to bid again in the near future," he added.
Rwanda has hosted other big tournaments in the recent past, including the 2016 Africa Nations Championship (CHAN).
Nzamwita said he had informed Fifa about the development.
"After submitting our intent last year to host the tournament, critically we realised that we are left with a few months to the start of the tournament.
"Therefore we did not have enough time to logistically meet the minimum requirements of hosting a successful event," he added.
He also made it clear that the delay by Fifa to carry out their inspection visit to Rwanda also hampered their plans.
The visit was initially set to take place last month but was later postponed to a further date which was yet to be decided.
The 2017 edition of the Under 17 World Cup took place in India with 24 nations taking part.