Cheltenham Town to investigate alleged 'homophobic comments' by fans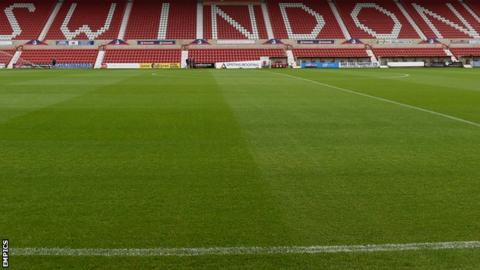 Cheltenham Town have launched a "full investigation" after alleged "homophobic comments" by some fans during Saturday's win at Swindon Town.
The Gloucestershire club won 3-0 in the League Two game at the County Ground.
A Cheltenham statement said: "[The club] is very disappointed to learn of alleged homophobic comments by a small number of individuals during the match.
"We take such matters very seriously and have launched a full investigation to establish all details."
The statement continued: "We always promote equality and condemn any discrimination of any type whether by reason of ability or disability; age; gender; gender reassignment; marital status or civil partnership; pregnancy and maternity; race, nationality or ethnicity; religion or belief; or sexual orientation.
"The club will take a zero tolerance approach to anyone who is discovered to have made homophobic comments and will act accordingly against any offenders identified."