1874 Northwich: Non-league club suffer huge 23 postponements so far this season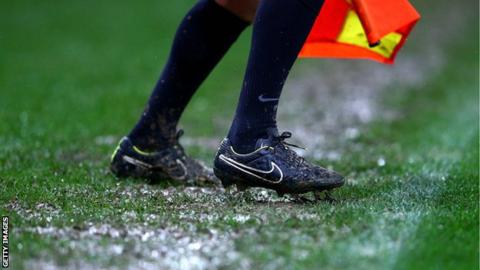 Premier League managers often moan about fixture congestion and the lack of a winter break, but spare a thought for poor old 1874 Northwich.
The North West Counties League Premier Division side have suffered 23 postponements this term and are not even halfway through the season yet.
The non-league side are also still in three cup competitions.
"We have 27 games in eight weeks and we're still in three cups so it could be 32 games," fan Mark Riding said.
The ninth-tier club also played 11 games in the FA Cup this campaign, more than any other team in the country, before they were knocked out in a third-qualifying round replay by Ossett Town.
Saturday's cancelled league game with AFC Darwen means the semi-professional club could play three times a week at the very least for the rest of the season, barring any more postponements.
With such limited time left in the 2017-18 football calendar, you may wonder why the club do not just continue to play past May to fulfil their fixtures, but rules forbid this and they could even face the prospect of playing twice in one day.
"The FA won't let teams at our level schedule games past the end of the season, it just won't happen," former 1874 board member Riding told BBC Radio Manchester.
"Two years ago Bacup had to play two games in one day to get them all done."