Russian spy attack: A brief history of World Cup boycotts
Last updated on .From the section World Cup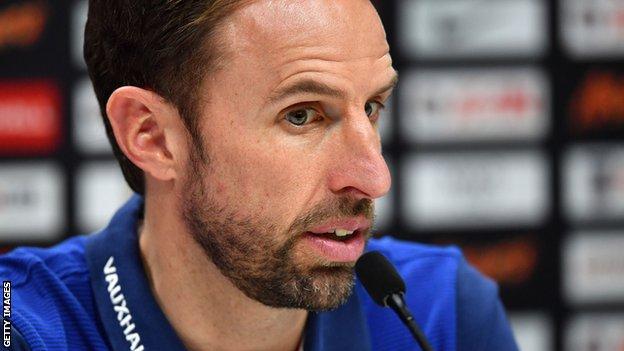 A former Russian spy and his daughter remain critically ill in hospital after being poisoned with a nerve agent in Salisbury.
"How can we go to Putin's World Cup now?" demanded the Daily Mail.
While the Football Association has made no change to plans for England's presence at this summer's tournament, if England were to pull out, it would not be the first time a qualified team has withdrawn from the finals...
URUGUAY - 1934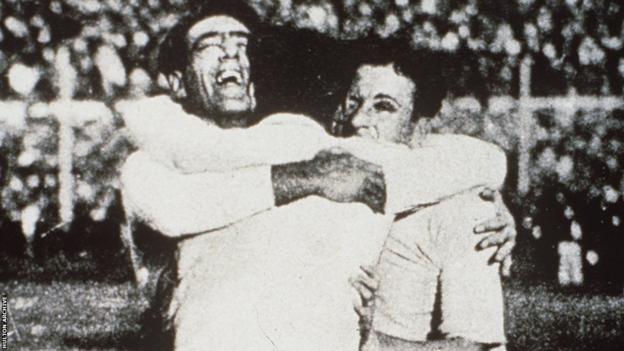 High-profile boycotts go right back to the very first World Cup winners, Uruguay - who won the trophy in their home country in 1930, but declined to defend it in Italy in 1934.
This was in protest at the lack of teams from Europe who had travelled to their 1930 tournament.
To this day, they remain the only winners not to defend their title.
Incidentally, England - as well as Scotland, Wales and Ireland - also declined to take part, insisting that their Home Championship was "far better" than anything organised by Fifa. Football Association committee member Charles Sutcliffe went so far as to call the tournament "a joke".
ARGENTINA & URUGUAY - 1938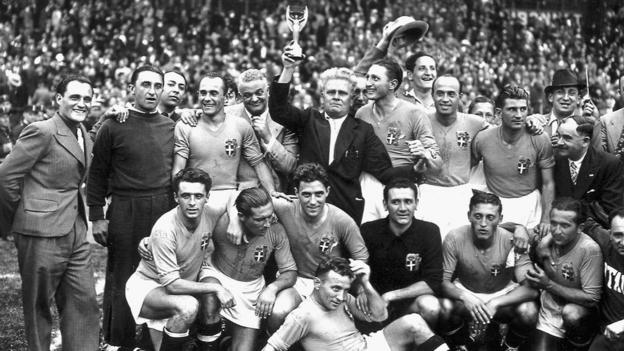 Uruguay maintained their boycott for the 1938 tournament - held again in Europe, this time in France.
And now they were joined by their continental rivals Argentina, for similar reasons.
Argentina's Football Federation had been expecting to be hosts themselves - believing that the World Cup would alternate between South America and Europe.
So when France were picked instead, they protested loudly and withdrew. They later submitted an application to rejoin, only to withdraw it again.
INDIA - 1950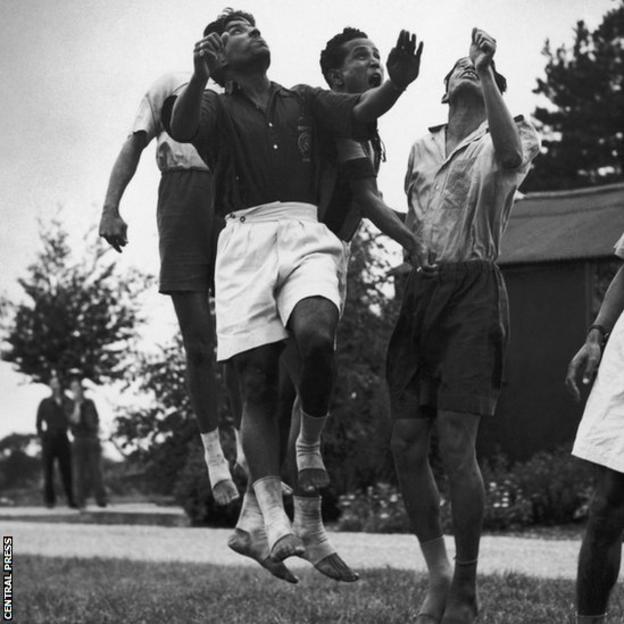 A whole sporting myth has sprung up around India's not taking part in the 1950 World Cup - the claim being that they pulled out because they would not be allowed to play barefoot.
India had indeed played barefoot (or with only socks, not boots) at the 1948 Olympics in London, and performed well - a moment of national pride, because it was the first time the country had performed at an international sporting event since independence from Britain.
For the 1950 tournament, held in Brazil, Fifa made one qualifying position available for Asia, and invited India to play Indonesia, the Philippines and Burma to decide who would take it. But the other three pulled out, making India automatic qualifiers.
But then India withdrew too. Fifa had indeed ruled that they would not be allowed to play barefoot, but in fact investigations by the LA Times newspaper found that the reasons were simply to do with Indian officials not thinking the tournament was important enough to bother with.
India have not come close to qualifying since.
Incidentally, Scotland were also given a place at the 1950 finals and turned it down - though in their case, they insisted they would only go if they were British champions. When they lost to England, they refused to take their place.
TURKEY / INDONESIA / EGYPT / SUDAN - 1958 QUALIFYING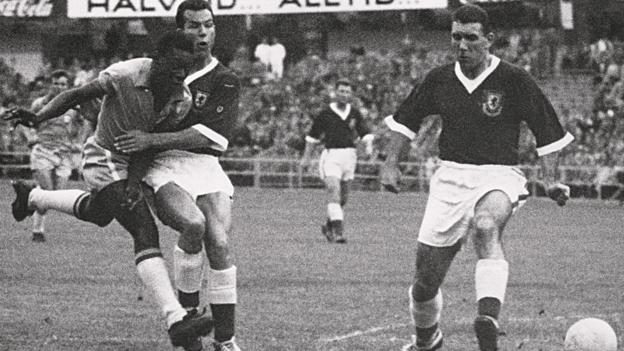 Qualifying for the 1958 World Cup was beset with problems - many of them relating to Israel's participation.
At the time, Israel were classified as an Asian team, and drawn to play qualifiers against teams from both Asia and Africa.
But time and again, their opposition - successively Turkey, Indonesia, Egypt and Sudan - withdrew, refusing to play Israel on political grounds. (Such refusals still occur today - Iranians are forbidden from playing Israeli opponents in any sport, as a recent case in wrestling highlighted). Israel therefore took the spot for the Asia and African teams without having kicked a ball.
But Fifa's rules prohibited any team that was not a host or holder from qualifying without playing a game - so Israel had to play a qualifying match against the best non-qualifier from Europe, which was Wales.
They lost, and Wales made the World Cup finals for the only time in their history.
AFRICA - 1966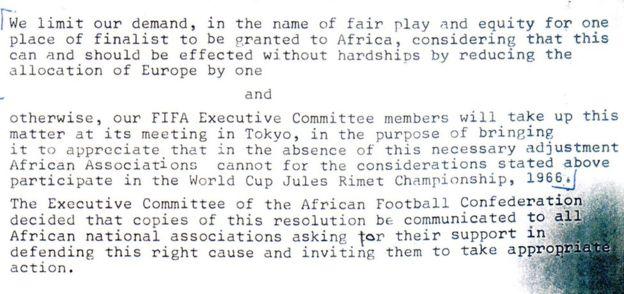 Other World Cups have seen individual teams refuse to go - but 1966 in England was the only one to be boycotted by an entire continent.
In January 1964, Fifa decided that the line-up for the 16-team finals would include 10 teams from Europe, including hosts England, four from Latin America and one from the Central American and Caribbean region.
That left just one place to be fought for by three continents: Africa, Asia and Oceania. The Confederation of African Football (Caf) felt that this was deeply unfair - with the situation complicated because Caf had suspended apartheid South Africa, only for Fifa to allow them another chance by moving South Africa to the Asian qualifying group instead.
In October 1964, all 15 African teams withdrew from qualifying.
Ghana, back-to-back African champions in 1963 and 1965, were the biggest losers - their team at the time was highly regarded, and could well have made a big impact.
Indeed, some go so far as to believe they could even have won the thing.
USSR - 1974 PLAY-OFF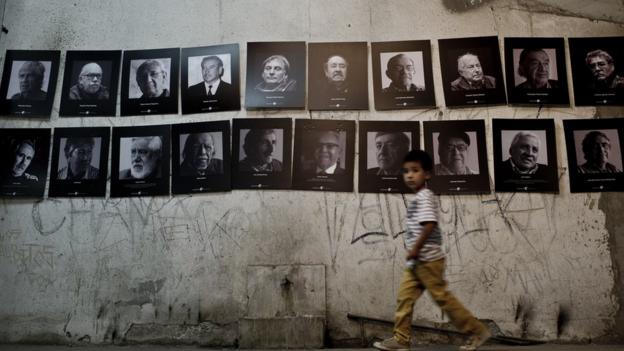 Although they never won the World Cup, the Soviet Union team of the 1960s and 1970s was immensely strong - and in goalkeeper Lev Yashin, who retired in 1970, they had one of the all-time greats.
But in the midst of the Cold War, they failed to make the 1974 finals in West Germany after refusing to play Chile in a play-off between European and South American qualifying runners-up.
The previous year had seen the coup d'etat that brought General Pinochet to power and, following that, the execution of left-wing prisoners in Santiago stadium.
The USSR asked Fifa if the match could at least be moved to a different venue. When this could not be worked out, the team refused to fly out.
The match still kicked off though - the Chilean team slowly passing the ball to each other before putting it into an empty net, at which point the referee blew to signal the end of the game.
1982 - HOME NATIONS' PARTICIPATION IN DOUBT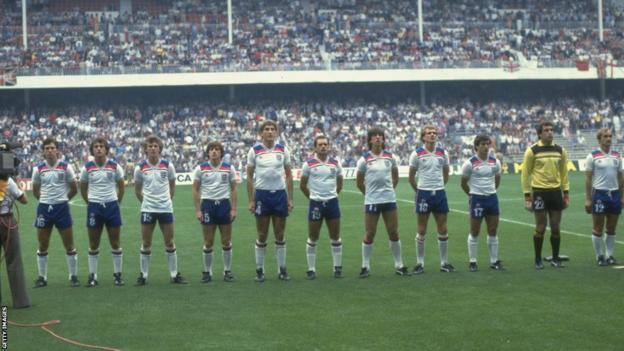 Although the full extent of this was not known at the time, the British government had extensive discussions before the Spain '82 tournament amid fears a UK team would end up playing Argentina.
This was the year of the Falklands War, and some members of the British cabinet - and the wider governing Conservative Party under Margaret Thatcher - feared there would be rioting should any of the home nations progress far enough to meet Argentina.
Instructively, perhaps, for Theresa May, the minister responsible for sport Michael Heseltine decided that the government had "no powers to ban sporting contacts", but added that football authorities at time had indicated they would "follow a government call for a boycott".
In the end, the Falklands conflict ended the day the World Cup began, and all three British teams - and Argentina - were knocked out before getting the chance to play each other anyway.