BBC Sport - Luton Town: How the Hatters are trying to improve lives of supporters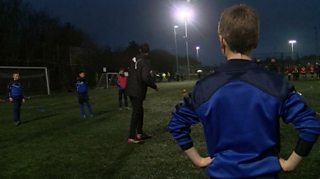 'We hope we are improving people's lives'
Teenage school reporter George heads to Luton Town for BBC Look East to find out what the Hatters' Football Club Community Trust is doing in their local area.
More than 3,500 people, from those playing in junior girls and boys teams to those in disability squads and over-50s walking football teams, are involved with programmes delivered by the League Two club's Trust.
"This is our way of engaging with our supporter base and we hope that by going back into the community we are making a real difference and that we are improving people's lives," said Kevin Thoburn, head of the Trust.