Football chiefs urged to investigate alleged historical racial abuse of players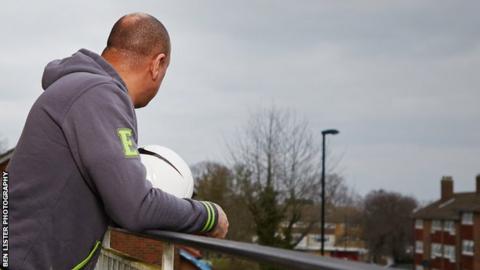 Football chiefs are being urged to investigate the full scale of alleged historical racial abuse of players.
The call has come from the solicitor of a former Chelsea player, who says he was racially abused by a former youth team coach during the 1980s.
Renu Daly, a specialist in supporting victims of abuse, says the FA and Premier League clubs must accept responsibility.
"Football has a duty to provide full answers," she told BBC Sport.
"It cannot be allowed to sweep any elements of abuse of young people, in whatever form, under the carpet."
Former England striker Emile Heskey says "racism was considered the norm" when he came through the football ranks, while Newcastle United Under-23s coach Peter Beardsley has been accused of racism and bullying - allegations he denies.
"Football clubs are responsible today - and always were in the past - for the actions of their staff, including with youth teams," said Daly, from Hudgell Solicitors.
"It is beyond belief that anybody would simply say the world has changed and that it was part and parcel of football back then."
She added: "Given an increasing number of people coming forward, we would expect to see the FA investigate the extent of racism across the sport in the 1970s and 80s to find out exactly what professional football clubs knew about racial abuse of young players by club officials, and what was done - or perhaps more importantly wasn't - to protect young children from racial abuse."
Latest allegations
A former Chelsea player says he was racially abused during the 1980s by former youth team coach Gwyn Williams, who left the club in 2006 having worked as assistant manager under Claudio Ranieri.
Williams denies the allegations, and his solicitor says his client "knows nothing of the alleged claim".
The player, who does not wish to be named, was aged between 13 and 19 during the period of the alleged abuse and says he walked away from his "dream career" as a result of having signed professional terms with Chelsea.
A legal notice has been served to the club alleging breach of duty and abuse, saying Chelsea "failed to protect the player".
It also alleges the club "failed to take appropriate steps" to stop and prevent racism between 1979 and 1985.
"By the time I left, I couldn't even bring myself to kick a ball," the player, now 51, told the Guardian.
"I've never been back to Stamford Bridge since the day I left. I avoid the area. It's even hard seeing them playing on TV now."
Chelsea are already facing legal claims over separate allegations of racism made against Williams and former youth team coach Graham Rix, dating from the 1990s. Both men deny the claims.
The pair cooperated with "a thorough investigation by specialist officers of the Metropolitan Police Service" which "did not consider there was sufficient evidence even to report it to the Crown Prosecution Service".
How have the authorities responded?
Chelsea have informed the FA and the Premier League about the latest allegations, in addition to supplying the contact details for the Sporting Chance clinic if the former player requires counselling.
"We take allegations of this nature extremely seriously," a club spokesman told BBC Sport.
"We are absolutely determined to do the right thing, to assist the authorities and any investigations, and to fully support those affected which would include counselling for any former player that may need it."
BBC Sport has asked the FA for comment.
'Racism prevented players reaching their goals' - case study
Former West Ham, Sheffield Wednesday and Bristol Rovers defender Anwar Uddin says he "saw and experienced some ridiculous incidents" as a player.
Uddin, who was the first person of Bangladeshi origin to play professional football in England, now works as the diversity and campaigns manager for the Football Supporters' Federation.
"I have kids of my own and I would feel uncomfortable in putting them in that environment," he said.
"A handful of players could have gone on to play in the EFL but these issues existed and it prevented them from reaching their goals.
"Why would you come back to the game that subjected you to that kind of abuse?"