Chelsea 1-3 Tottenham: Dele Alli shows that class is permanent

By Danny Murphy
MOTD2 pundit and former Tottenham midfielder
Last updated on .From the section Tottenham572

Dele Alli's performance against Chelsea should act as a reminder for his critics that young footballers can lose a bit of form or miss some chances - but they don't lose their quality or class.
The technical ability that Alli showed to score his first goal in Tottenham's 3-1 win has always been there, even when things were not coming off for him in front of goal.
People forget how new he is to this level of football - he is still only 21 - and that he set the bar really high and very early by coming into the Premier League, breaking into the Tottenham team and playing so well.
Because he has not been scoring as many goals this season, people have been saying he is struggling, when he is actually having his best campaign in terms of assists and chances created.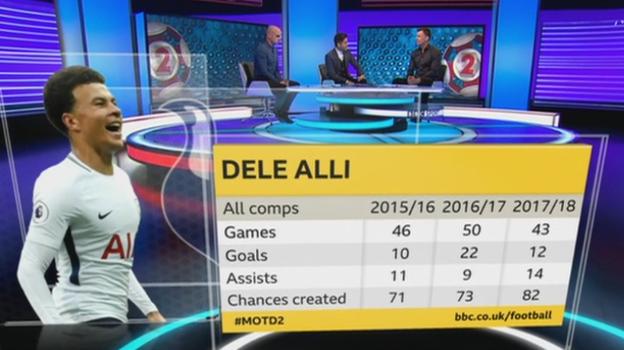 That is important because it shows he is still contributing in the final third and is one of the reasons why I have not been worried about his performance levels or jumped on that bandwagon of being negative about him.
Alli is someone who plays with such confidence that he is almost arrogant at times - he likes his nutmegs and his tricks, and they never seem to disappear.
I've watched him a lot and thought that, no matter how good his numbers are in terms of his goals, he never hides. He still gets into dangerous areas.
Dele Alli in all competitions for Tottenham

Season

Minutes played

Total shots

Mins/shot

Shooting accuracy (excluding blocks)

2015-16

3,224

91

35

58%

2016-17

4,013

130

31

52%

2017-18

3,260

89

37

35%
He has not let the criticism he has faced affect his self-belief and I always thought the goals would come back if he kept doing the same things.
Although he has missed more chances this season, he does not seem to suffer from a lack of confidence, and that perseverance paid off for him on Sunday.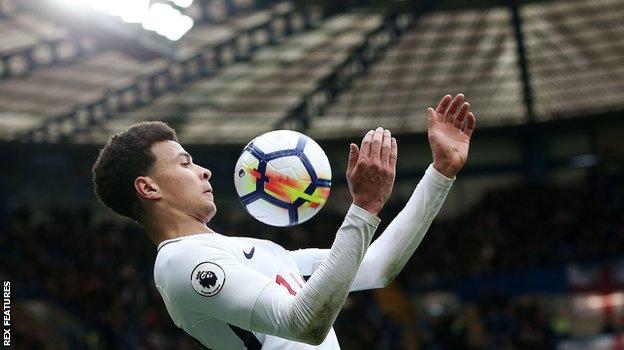 Alli's levels have not dropped because of his diving
When it comes to goals, young players' numbers generally go up and down a bit anyway, and usually far more than Alli's have.
But I think there has probably been a little bit too much analysis of his game because of the accusations he has faced of diving. They have overshadowed his actual performances sometimes, and that is a little bit unfair.
Of course there has been some valid criticism of him going down too easily in the box, but that should not be enough to make people think that his performance levels have dropped just because he is doing that more.
I think there have been a couple of things that have affected Alli's form, and that of the whole Tottenham team too.
The stadium move did not help, especially at the start of the season, or the loss of the consistent partnership that Mousa Dembele and Victor Wanyama used to have behind him at the heart of the Spurs midfield.
Dembele and Wanyama played a pivotal role in the team's success last season but have started only three league matches together in 2017-18 while Eric Dier, another player who Tottenham use in that deeper role, has been moved around a lot too.
There is also the fact that other teams know how good Alli is now, and they set up to try to stop him.
On top of that, as Spurs have progressed and become a better side, the opposition have become more likely to sit back and put numbers behind the ball.
It is obviously harder to score goals when that happens but if he is making goals or scoring goals it does not matter, because they are equally important.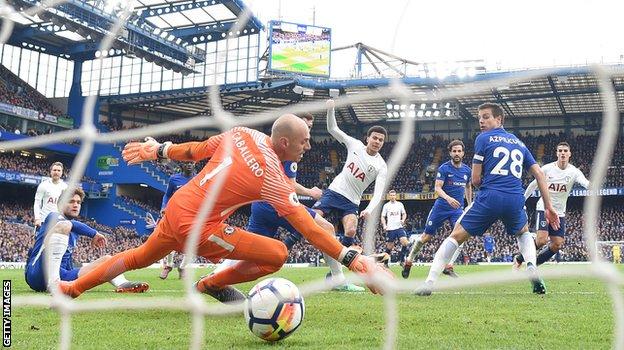 So Alli is on a learning curve, as Spurs are as a whole - they are a club that has progressed so much more quickly than anyone anticipated, and he has been a big part of that from his debut in 2015 to his goals on Sunday in his 100th Premier League appearance.
I think there is still so much more to come from him, and that he will become even better than he is, which is fantastic news for his club and country.
Whether Alli starts or not, he will make things happen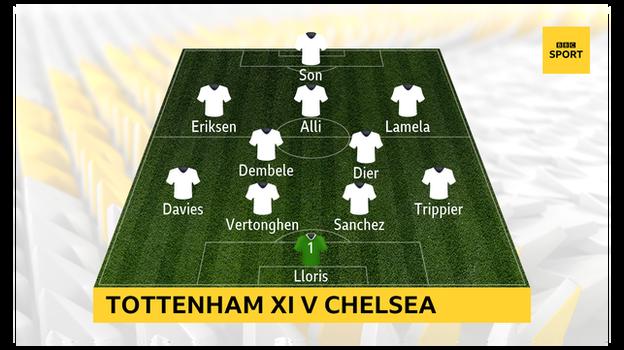 Alli has got a wonderful relationship with Harry Kane, his team-mate for Spurs and England.
But that's not just because it's Kane. Alli could play with anyone, because he sees things and tries to make things happen. He is also a versatile midfielder.
I don't see it as a straight choice between Alli and Jesse Lingard to play in the number 10 role for England at this summer's World Cup finals because if you look at the way Gareth Southgate set up his side in their past two friendlies, he used Raheem Sterling there.
Although Lingard was also in the team and probably in more of a traditional midfield role, he did end up getting forward and into similar areas to Sterling. In effect, England had two number 10s instead of one.
Alli could play either of those roles and I doubt that right now Southgate will be over-thinking which two of that trio he will start with when England begin their campaign in Group G against Tunisia in Volograd on 18 June because it is a good problem for him to have.
All three of them have got to be in the squad for Russia, but one thing is for sure - whether Alli starts or not, you can use him at any point and he will get into the opposition area and make something happen.
Spurs looking good for another top-four finish
Alli did exactly that with his two goals in four second-half minutes at Stamford Bridge that gave his side their first win there in the Premier League era.
It was a massive result for Tottenham, because they now look like they are going to qualify for the Champions League for a third successive year under Mauricio Pochettino, before their move to their new stadium.
Being in the Champions League is vital for all the big clubs, not just for the immediate financial rewards or attracting new players - they need it to keep their best players too.
If, as appears likely, Spurs go on to secure another top-four finish then Pochettino deserves credit for the way he has improved his players and how they are always so tactically astute and fit and strong.
They are going for second place, are into the semi-finals of the FA Cup and I thought they were desperately unlucky to go out of the Champions League against Juventus, so the progression they have made this year is there for all to see.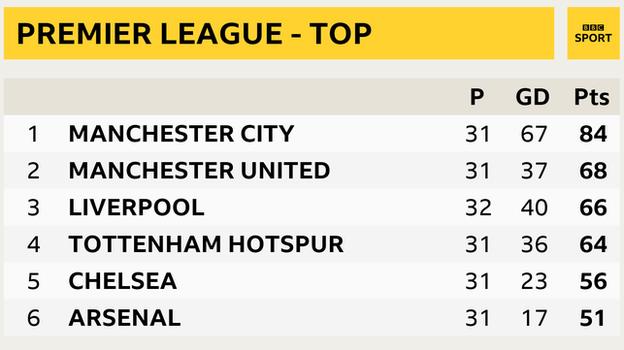 If you judge them on trophies then there is always going to be a question mark until they win one, but I think being in the Champions League when they go to their new ground would make this an extremely satisfactory season.
Of course in an ideal world they would win the FA Cup too because that would be massive for them, more so than for Manchester United or Chelsea in many ways.
It looks like Chelsea boss Antonio Conte is going to move on anyway, and I don't think winning the FA Cup is going to keep him in his job.
United won trophies under Mourinho last season and it feels like they have bigger fish to fry, although that will not affect their focus in their semi-final against Spurs because the FA Cup is their final chance of more silverware this season too.
It would be a much bigger deal for Tottenham to get their first trophy under Pochettino but, even if that does not happen, there is still plenty for their fans to be positive about because the club is still moving forward.
Danny Murphy was speaking to BBC Sport's Chris Bevan.