Man City: Kevin de Bruyne's drive is what sets him apart - Jermaine Jenas

By Jermaine Jenas
The Premier League Show
Last updated on .From the section Man City

Kevin de Bruyne is very understated compared to most Premier League superstars but he is at the stage in his career where he feels he can speak honestly about most subjects - and rightly so.
That was definitely the case when I asked him about his relationship with his old Chelsea manager Jose Mourinho, and also how he feels about his current boss at Manchester City, Pep Guardiola.
One of the first words he used when I mentioned Mourinho was "distant", which I thought was quite strong, and he went on to explain that, during his time at Chelsea, he only spoke to Jose properly twice - and on both occasions it was to ask to leave.
I had not met Kevin before I went to City's training complex last week to interview him for this week's Premier League Show but he spoke very openly about every topic we covered, and he was extremely friendly too.
City's training over-ran and he was a bit late so I texted my old Spurs team-mate Kyle Walker, saying "tell Kevin to hurry up, will you" as a bit of a joke.
Kyle replied, saying Kevin was sitting next to him in a team meeting - and that he just says to wait!
That was kind of how we were introduced to each other and, even though he knew who I was from watching Match of the Day, it was a nice way to break the ice.
The fact he doesn't do many one-to-one interviews meant that initially he was a bit quiet, but he soon warmed up and told us a lot of interesting things.
Most players would choose a more comfortable career route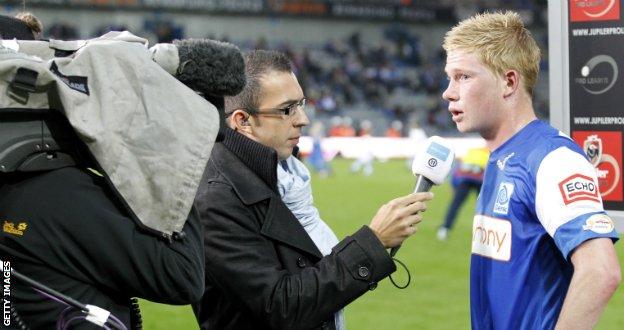 I wanted to ask Kevin about the way his career and his character have developed since his early days as a teenager at Genk.
As a fan, the thing that really draws me to the Belgium international is the technical ability he has got. I wanted to know if that was something he has always had or something he has worked on.
I had the same question about the way he is so balanced now on either his left or his right foot, and how much his best position has changed down the years, to get to the role he plays for City.
But what really fascinates me about him is the fact he was prepared to leave a huge club like Chelsea to go and prove himself time and time again.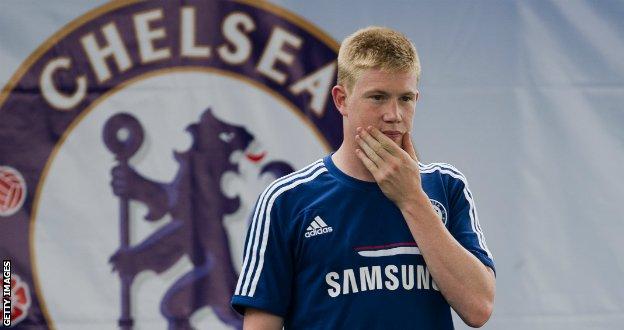 The first time he left, in 2012, was to join Werder Bremen on loan for a season when he was 21, but when he went back to Stamford Bridge he still said, 'no, I am not going to get the opportunities I need here'.
So he went to Wolfsburg a year later in a permanent deal, still looking to prove himself.
To go from there to where he is now, being talked about as a Ballon d'Or candidate because of the amazing season he is having at City, tells you a lot about him as a person.
A lot of players would have chosen a more comfortable career route, which for Kevin would have been to sit tight at a big club like Chelsea, and hope his chance would come.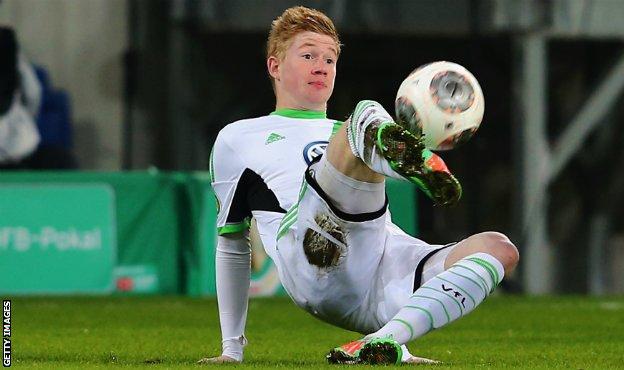 Kevin was different. He is a modest guy but he has a belief within himself that means he always strives for more. That is one of the things that sets him apart.
He explained really well what drove him to make those decisions, including the clubs he turned down when he joined City in 2015, and they have certainly paid off for him because he is very happy with where he is at now, professionally and personally.
You don't really see or hear much about him away from football because he does not have a massive public profile.
But we touched on his family life and how much he enjoys looking after his son, Mason Milian, and, as well as giving me an insight into how he became one of the world's best players, he came across as a very nice guy as well.
Guardiola has improved his individual game and the team mentality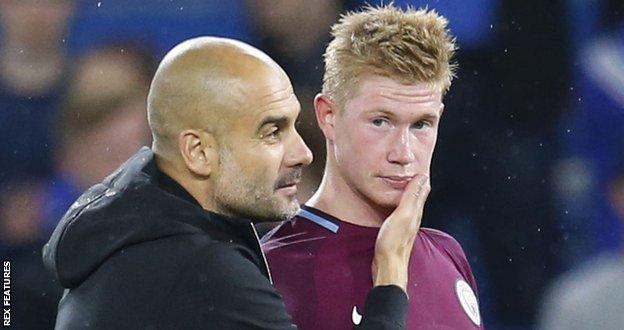 It was clear from talking to Kevin that his relationship with Guardiola is very different to the one he had with Mourinho.
It must have been tough for him at Chelsea when he was 20 or 21, because I know myself at that age you need a lot of guidance from your manager - but he didn't get it, and that led him to question himself.
There was no animosity from De Bruyne towards Mourinho when he talked about those times, though. He was just very matter of fact about it, and how it was an education for him.
He learned a lot, which is probably part of the reason he has got such a mature attitude now, at the age of 26.
It was the same when he talked positively about life under Guardiola, when I tried to delve into how he has allowed him to become the player he wants to be.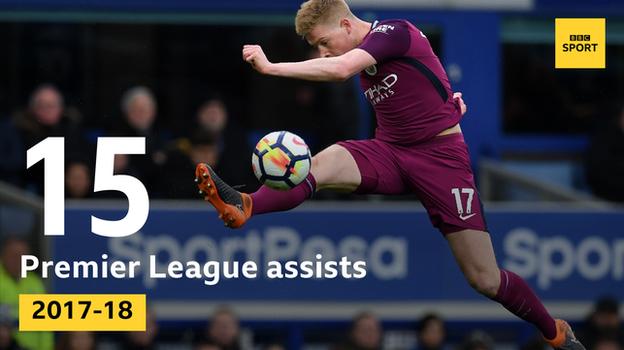 De Bruyne spoke really well about what Guardiola has done to improve his individual game and also the team element, particularly City's mentality.
One story about that from last summer stood out, which seems to have played a big part in City's success this season. You will have to watch the show to find out more about it but De Bruyne felt it was an important moment for them.
De Bruyne has provided a few of those himself over the last few months of course. He has been on quite a journey, but it has worked out very well.
He has ended up playing under a manager that understands him and in a position that suits him - I am not surprised he is in such brilliant form.
Jermaine Jenas was speaking to BBC Sport's Chris Bevan.