Swansea City paid £7.3m to agents last year - Football Association
Last updated on .From the section Welsh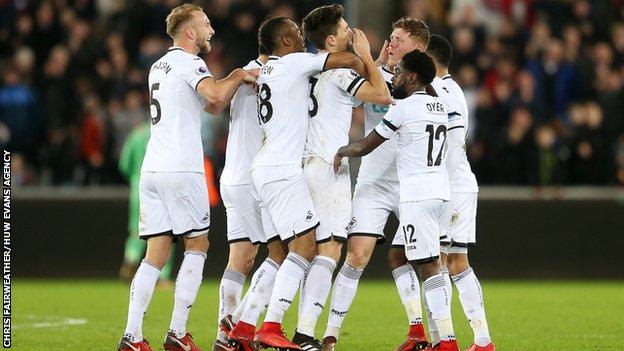 Swansea City paid over £7.3m to agents last year, an increase of £3m on the previous 12 months, new figures show.
The Football Association has released data showing how much club's spent on agents and intermediaries' fees between 1 February 2017 to 31 January 2018.
Cardiff City upped its spending in the Championship, with its bill exceeding £2m last year.
Newport County's spending also rose to £19,000, while Wrexham forked out almost £11,000.
The total paid to agents in the Premier League last year was more than £211m, with Liverpool being the top-flight's biggest spenders at £26.8m.
Swansea were among the bottom half when it came to payments though still more than the likes of Tottenham Hotspur and Burnley, both in the top seven places in the league.
In the Championship, Cardiff were among the highest spending, while Aston Villa spent the most in the division with over £5.5m.
National League club Aldershot were the lowest spenders at £112.