Ethiopia told by Fifa to implement changes to electoral process
By Omna Taddele
BBC Sport, Addis Ababa
Last updated on .From the section African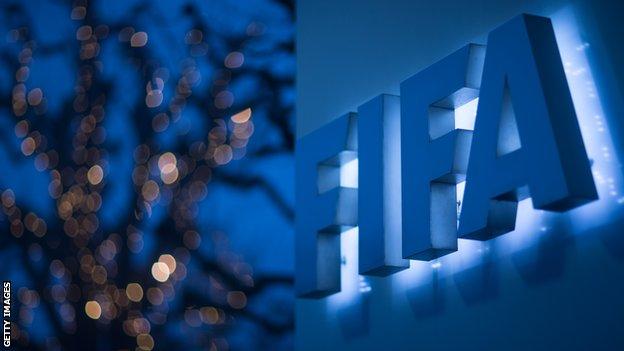 The Ethiopian Football Federation (EFF) has been told by Fifa to make key changes to its electoral process before presidential elections can take place.
In a letter to the EFF dated 2 April, Fifa's Secretary General Fatma Samoura said the elections - which have already been postponed several times - cannot take place until the electoral process is brought into line with Fifa statutes.
It follows a Fifa assessment mission in Addis Ababa on 12 March 2018.
Football's world body says new elections must take place before 3 June 2018, but as things stand, there appears to be "confusion" regarding the electoral procedure and rules because of the "absence of a proper legal framework."
Fatma Samoura also highlighted the make-up of Ethiopia's electoral committee and electoral appeals committee, saying there are members who appear to be either officials or members of the EFF, including presidents of regional associations, which is deemed as a conflict of interest.
The head of the Electoral Committee, Zerihun Mekonnen, is also the head of the Amhara Regional State Football Federation.
The EFF has been told it must convene an extraordinary general assembly to adopt an electoral code and to elect a new electoral committee and new electoral appeals committee.
Fifa says the new committee should then convene elections, subject to its new code.
Five candidates are vying for a place to the take control of football in Ethiopia.
They include current incumbent Juniedi Basha, former president Dr. Ashebir Woldegiorgis and ex vice-president Teka Assefaw.
Some 16 candidates including former national team head trainers Sewnet Bishaw and Asrat Haile are locking horns in the hope of being elected in the executive committee.