Ray Wilkins 'a class act' on and off park, say former team-mates
Last updated on .From the section Scottish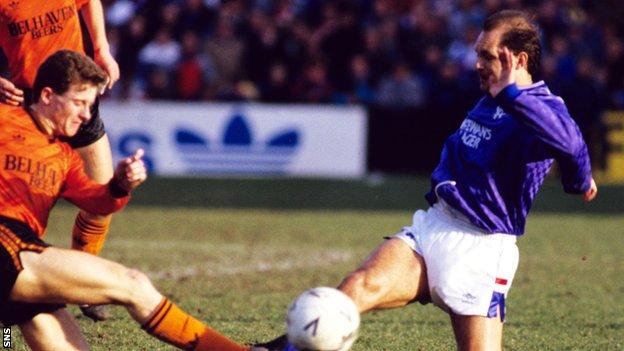 Former Rangers and Hibernian midfielder Ray Wilkins has been described as "a class act" by two former team-mates.
Wilkins died in hospital at the age of 61 following cardiac arrest.
Paul Hartley, who played with Wilkins at Millwall, told BBC Scotland: "He was a class act on the pitch, but off the pitch he was just the same. He was a fantastic man."
And former Rangers team-mate Derek Ferguson said: "He always had time for the young players."
Wilkins, who also played for Chelsea, Manchester United, AC Milan, and Queens Park Rangers, had two spells in Scottish football.
He played under Graeme Souness for Rangers between 1987 and 1989, winning a league title and two League Cups.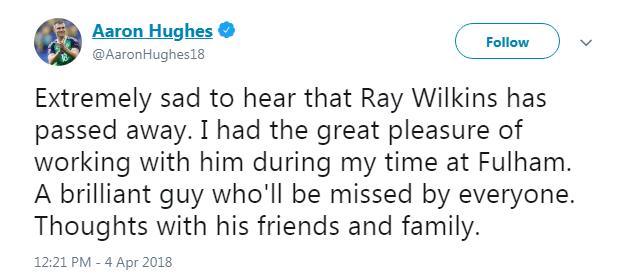 Later on in his career he made 17 appearances for Hibernian in the 1996-97 season.
"I'm devastated hearing the news," said Ferguson. "I was gutted last week when I heard he'd had the heart attack. I was actually scheduled to meet him on Saturday night at a Rangers function that had been organised, and we were to meet up for a Rangers and Chelsea legends game.
"He was an absolute class act on the park and off the park. He had played with Chelsea, Man United, AC Milan, but he was so down to earth.
"I learned so much off him because at that time being a young man, I was quite angry as a player. Ray used to sit me down and he was the calming influence on me - not just me but everybody else in that dressing room.
"Technically he was unbelievable. He had the best first touch out of any player I had ever played with. I'm talking about guys like Davie Cooper and Graeme Souness. His first touch taking it away from the opponent, that's what he always taught me. He was so gifted."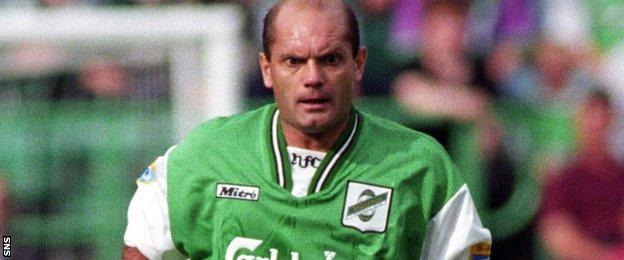 Hartley told how even in the twilight of his career he stood out at Millwall.
"I was very fortunate to play with him at Millwall," said the former Scotland midfielder. "He was the best player in the team.
"When you gave Ray Wilkins the ball you knew it was going to find one of your team-mates. You look at the clubs he's performed at, captain of Chelsea at 17 - you've got to be a player to captain your team at that age."