Wouter Dronkers: The Dutch goalkeeper who wants to be a brain surgeon
By Richard Padula
BBC World Service Sport
Last updated on .From the section European Football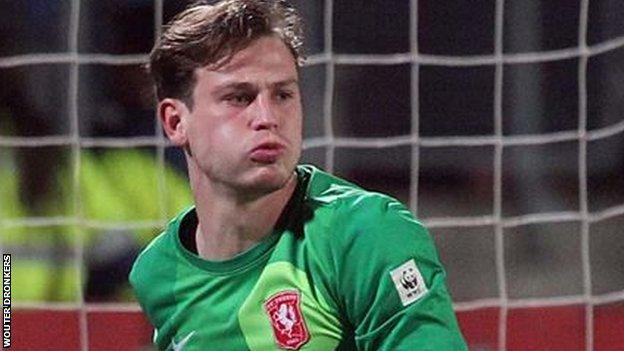 Preparing for a Champions League double-header against Barcelona earlier this year gave Chelsea manager Antonio Conte sleepless nights.
But Dutch goalkeeper Wouter Dronkers has bigger things on his mind when darkness falls.
"What always interested my mind was outer space," he says. "Let's say there's a 0.0000001% chance that there will be life in a certain galaxy - for me, that's a 100% chance because the universe is so big.
"That really makes me wonder what is out there - and I really lose sleep over that!"
'Mr Wise Guy' and the American adventure
Dronkers is a former Netherlands Under-20 international. Part of the FC Twente squad managed by former England boss Steve McClaren, he was coached by ex-Manchester United goalkeeper Raimond van de Gouw at Vitesse Arnhem.
But he has recently left the Dutch top flight to join Boston City FC, a team in the North Atlantic Conference of the National Premier Soccer League - the fourth tier in the United States.
A step - or several - down in football terms, but a move that allows Dronkers to continue his pursuit of a career as a neurosurgeon when he finishes playing football.
After taking a bachelor's degree in psychology while at Twente, he is now a fourth-year medical student at Erasmus University Rotterdam, and playing for Boston means he can conduct research at Boston Children's Hospital and the renowned Harvard Medical School.
Perhaps unsurprisingly, his interests - medicine, psychology, astrophysics and artificial intelligence - are not typical subjects for conversation in the dressing room.
"I was always called 'Doctor' or 'Professor... or 'Mr Wise Guy'," he tells the BBC's World Football programme.
"But it's great, that's also a form of respect."
His fellow students have not always been as accepting, though.
"People were always seeing me as a golden boy who gets it all, but they don't see the hard work, the early mornings training, the late nights studying, all the sacrifices you make," he says.
"People have this view of footballers - that they're arrogant, that they're spoilt, that they're not interested in other people. So when I went to medical school people thought: 'Oh there's an arrogant football player.' But when they got to know me better, their opinion changed."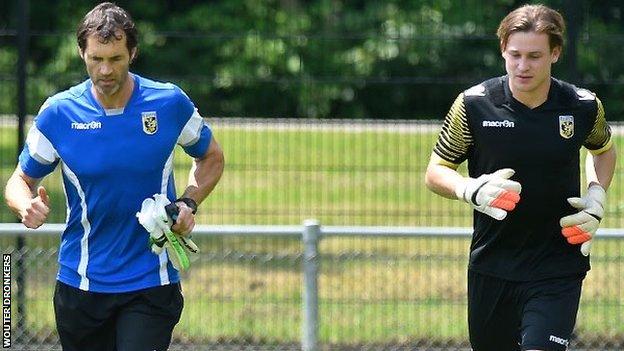 Shooting for the stars
While most footballers dream only of success on the pitch, Dronkers is striving for a very different goal.
"The first time opening someone's skull... that might sound weird, but in brain surgery that's something of an accomplishment," he says.
And his ultimate ambition is out of this world - literally.
"My biggest dream is to be an astronaut," he says. "I wouldn't call it a little dream, but it's a far-off one. It may be a little odd, but that's how I feel."
But what made a promising young footballer - who had played for his country from under-15s upwards - throw himself into academic life?
Frustration, partly. First-team opportunities were limited at Twente and Vitesse, and Dronkers has spent much of his career as a back-up goalkeeper.
"I never really made it," he says. "I was on the bench for Europa League games but I never really made that last important step - and that really bothered me.
"The more it bothered me, the harder I kept studying, the longer I went to libraries to prove to myself that I'm capable of doing stuff.
"When you get benched, it gets in your mind. After a while you get fed up of telling people that you're not playing. It really hurts.
"If you're a striker, you can play for the last 10-15 minutes, but you're not going to get that opportunity as a goalkeeper - unless there's a red card or an injury. I needed something else."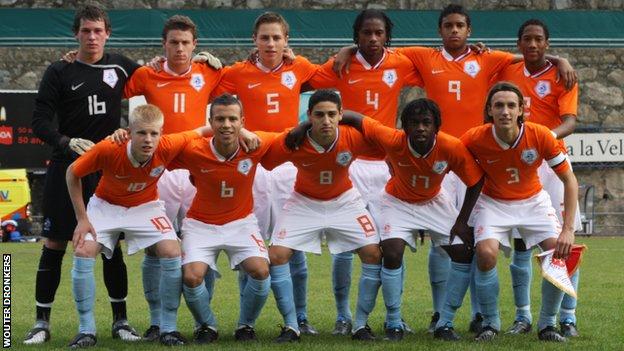 Musk and McClaren
Dronkers names Everton's Dutch goalkeeper Maarten Stekelenburg as a role model, but these days also looks outside of football for inspiration.
He repeatedly mentions the South African-born entrepreneur and inventor Elon Musk, whose diverse interests include electric cars, private space flight, super-high-speed magnetic train travel - and even plans to colonise Mars.
"I really admire Elon Musk, pursuing a lot of things and really trying to make the world a better place, but also looking for new opportunities - maybe not on Earth - with his SpaceX project."
Another man Dronkers admires is McClaren, who led Twente to their first - and only - Eredivisie title in 2009-10 and later returned for a second spell as manager.
"He was a fair guy," says Dronkers. "He never really cared about the opinions in England, he just wanted to do his job.
"He kept going, he got himself together and he really accomplished something. I think he should still have more credit for that."
But that is in the past - and football alone does not define Dronkers.
"We have a bunch of problems as professional football players," he says. "We care about what car we're driving, or the money we're making, or the new shoes from Nike.
"I hear all those stories, and then I go back to medical school and you walk through the hospital and you see all these sick people, all these sick children and it really breaks your heart.
"That really kept my feet on the ground, to know what's really important. That's such a valuable lesson and I really wish more football players would see that."