Champions League 2018: The best moments - from Roma's comeback to that Ronaldo goal
Last updated on .From the section Football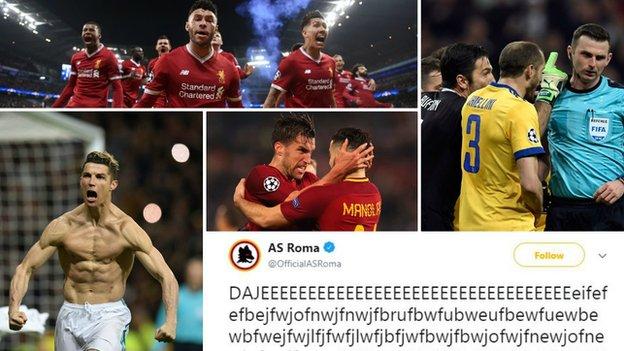 Does it really have to end?
From Roma pulling off one of the greatest shocks in history, to Italy legend Gianluigi Buffon absolutely losing it - it's been an incredible Champions League campaign.
Here's how some of the most memorable moments unfolded...
That time Barcelona DIDN'T score
There are some results you just don't see coming. This was one of them.
The almighty Barcelona were held to a 0-0 draw by Olympiakos as they failed to score in a Champions League group stage game for the first time in five (yes, five) years.
Luis Suarez had the best chance when he hit the crossbar but was clearly not wearing his shooting boots.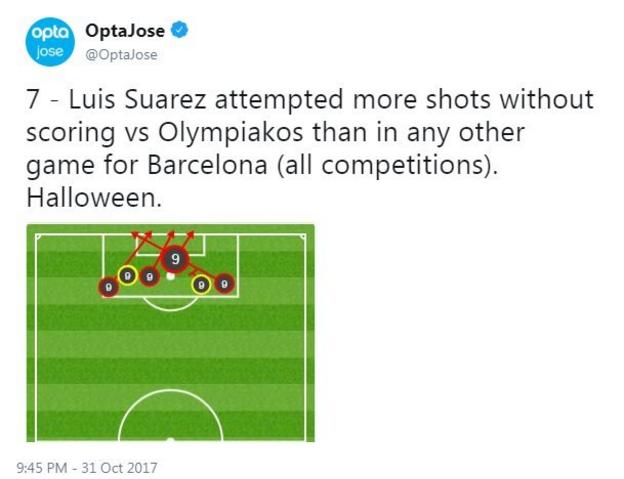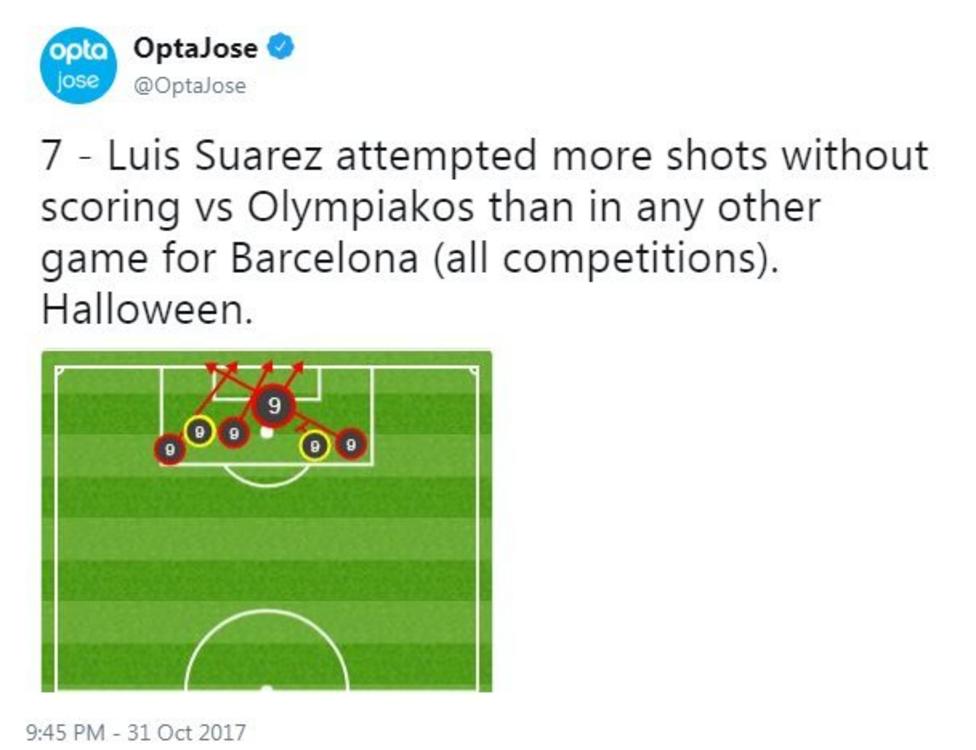 THAT Ronaldo goal
"Did you see Ronaldo's goal?"
This was probably the most talked about moment in this year's competition in playgrounds, offices and on social media.
Real Madrid's Cristiano Ronaldo scored an absolutely outrageous overhead bicycle kick against Juventus in their quarter-final first-leg. It was so good even the Juve fans stood up and applauded his skill and audacity.
More than 1.2m tweets mentioned Ronaldo's name in the 12 hours following the stunning strike. His peers all seemed to agree the goal was something special, with Manchester United's Marcus Rashford among those reacting on Twitter.


Perhaps the best reaction, however, was from Real manager, Zinedine Zidane, who encapsulated how many of us were feeling with one dumbstruck facial expression and a disbelieving hand on the head.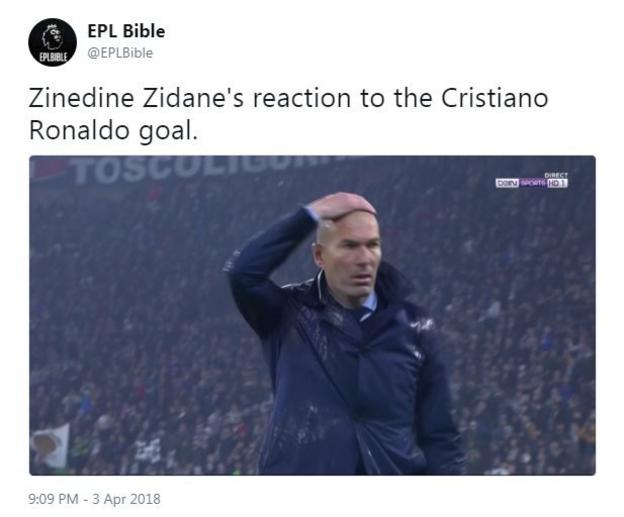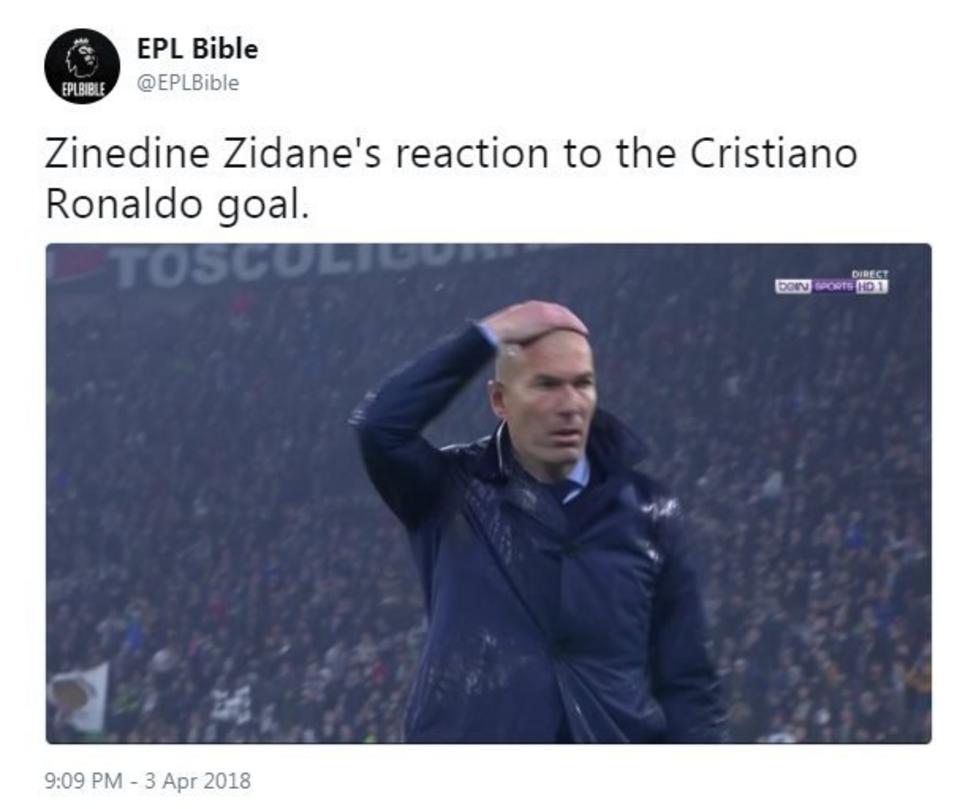 The hyperbole continued for hours after the net had stopped rippling, but former Real defender Alvaro Arbeloa summed it up quite nicely.
His tweet roughly translates to: "Ronaldo can now leave earth and play with Martians. He has done everything here."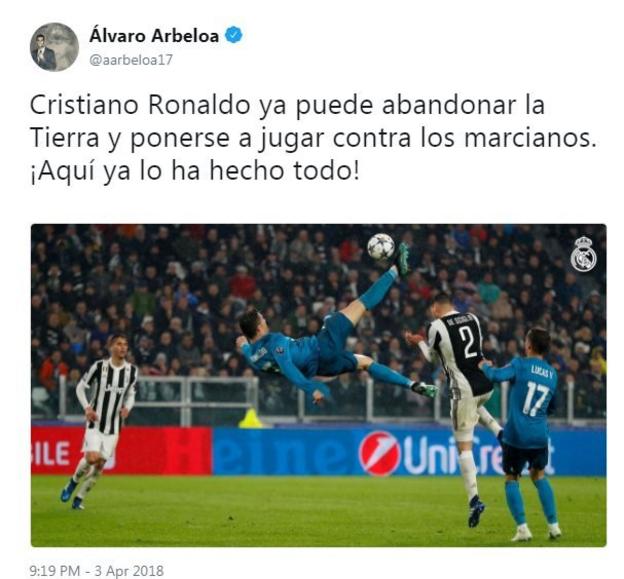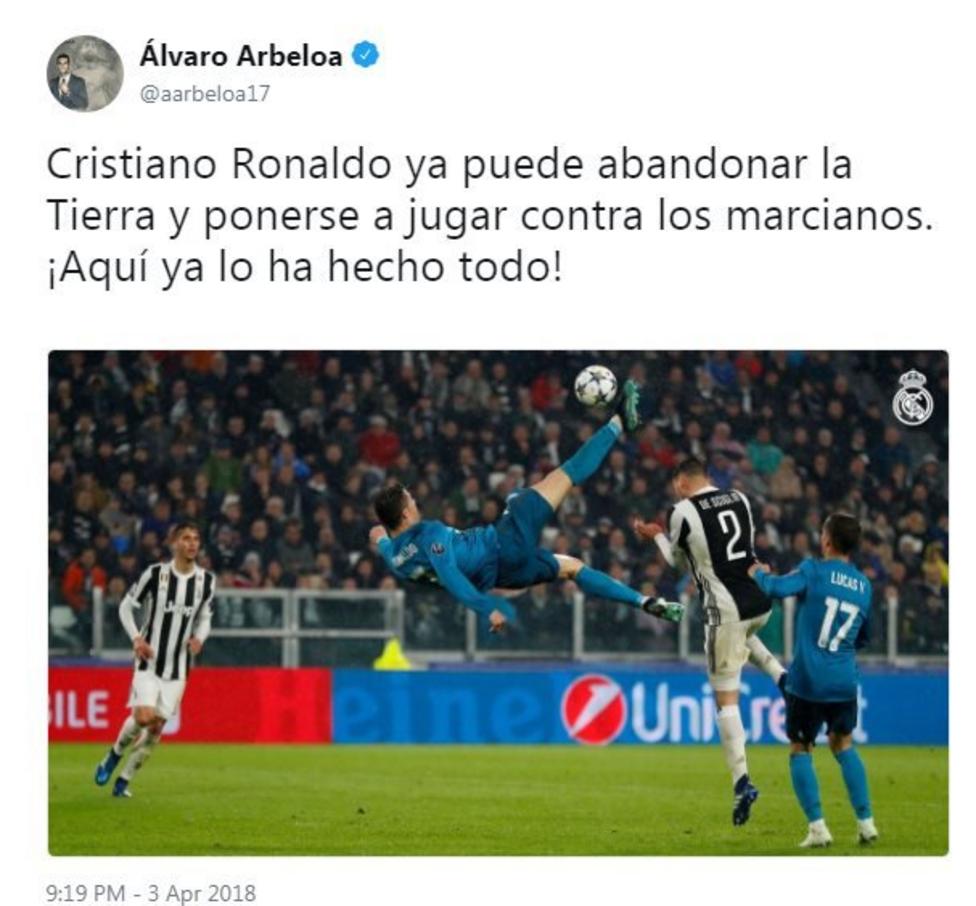 Liverpool's dismantling of Manchester City
Manchester City's team bus wasn't all that was damaged at a hostile Anfield on that Wednesday evening in March.
City's pride was a little fragile too after an abundantly confident Liverpool put three past them in their Champions League quarter-final first leg.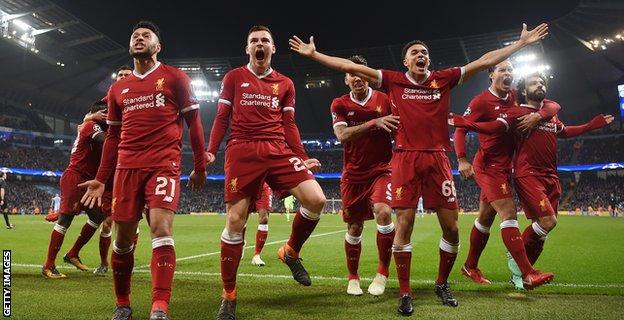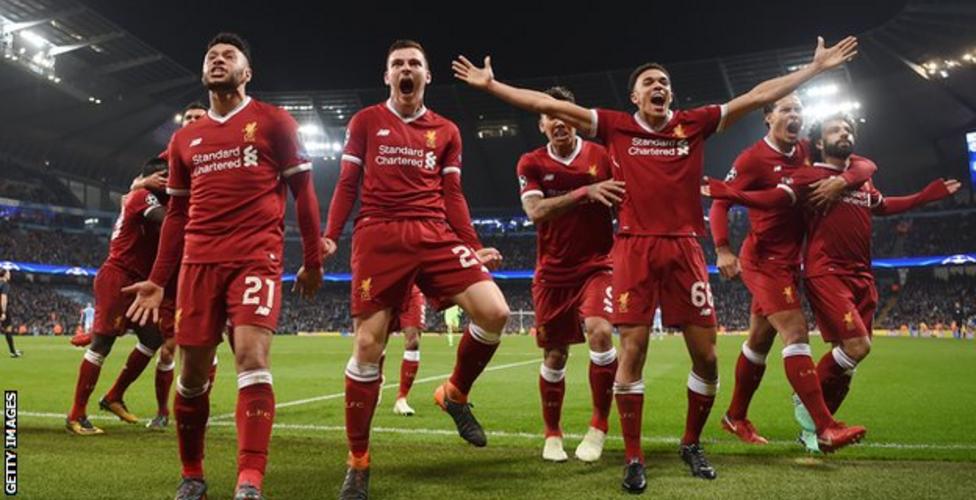 At one stage, the comeback appeared to be on during the second leg at Etihad Stadium when Gabriel Jesus slotted past Loris Karius within the first two minutes.
As it turned out, the drama had only just begun.
The home side were denied a penalty and had a goal disallowed for offside, causing manager Pep Guardiola to march on to the pitch in an explosion of fury.
The outburst saw him forced to watch the second half from the stands, which gave Liverpool the cue to take full advantage of the dip in energy from the fans and players.
Mo Salah's away goal all but secured the victory, Roberto Firmino's second was just twisting the knife.
Final aggregate score: Manchester City 1-5 Liverpool.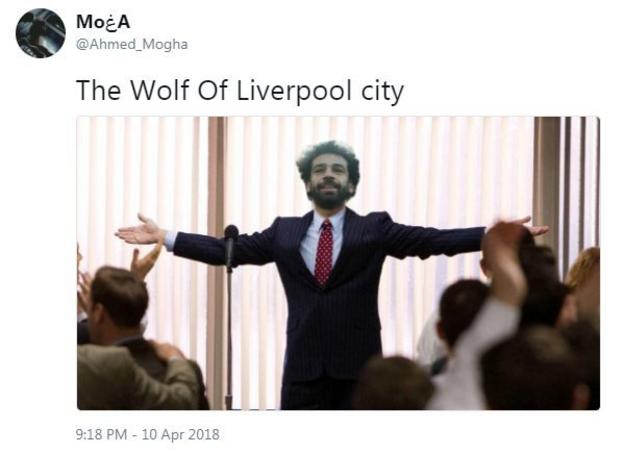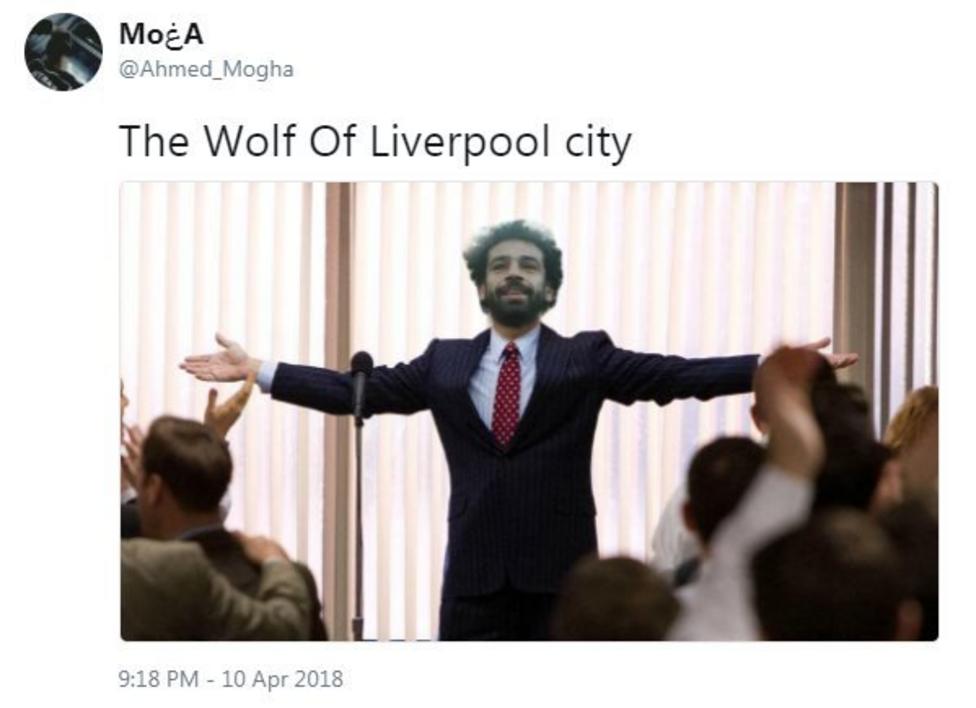 Roma stun Barcelona
Well if we thought Liverpool conquering the 'all-conquering Manchester City' was a shock result, we had another think coming...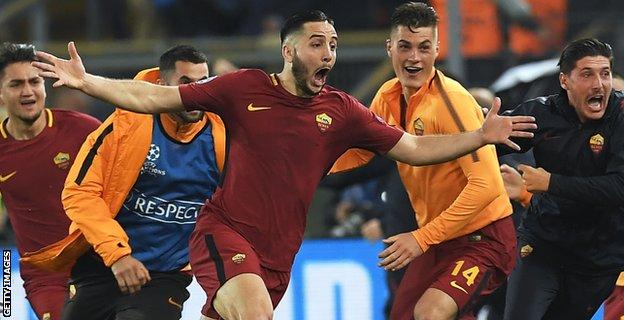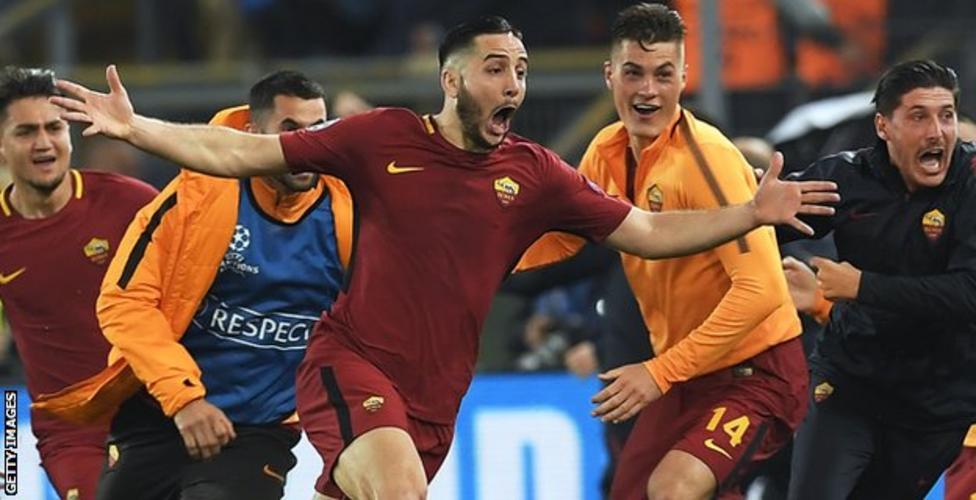 Roma were given all but no chance of making it past Guardiola's former side Barcelona, who took a 4-1 lead into the second leg in Rome.
However, goals from Edin Dzeko, Daniele de Rossi and Kostas Manolas told us Roma were not ready to accept defeat.
The game finished 3-0 on the night, and 4-4 on aggregate. It was Dzeko's away goal from the first leg that made all the difference.
The crowd at the Stadio Olimpico erupted at the final whistle as the Roma substitutes and coaching staff piled on to the pitch to celebrate with the players.
There were tears in the stands from those watching, not quite believing what they had witnessed. Roma's social media team also got caught up in the madness.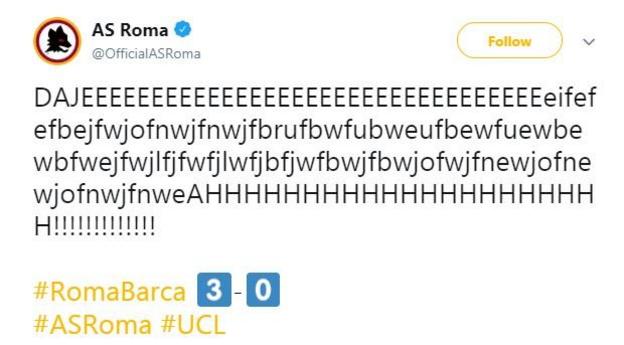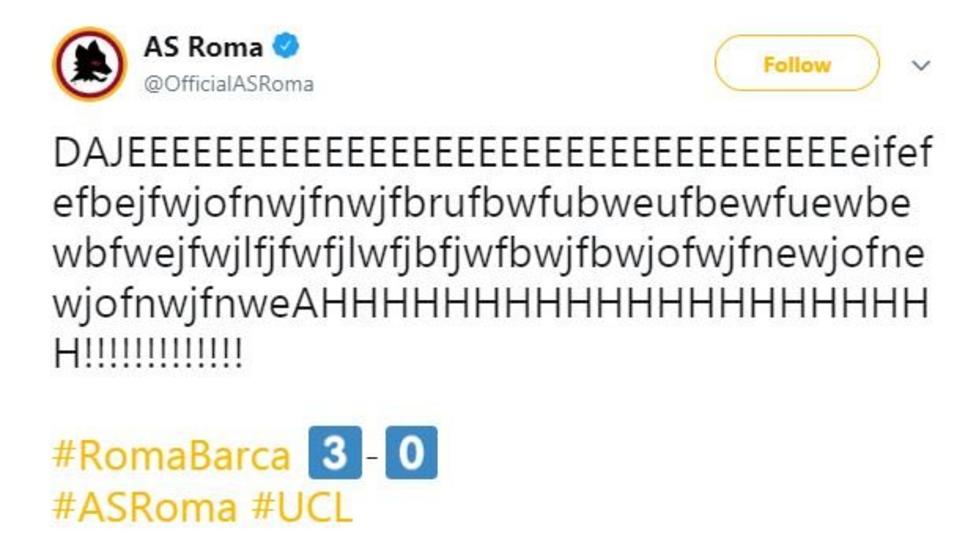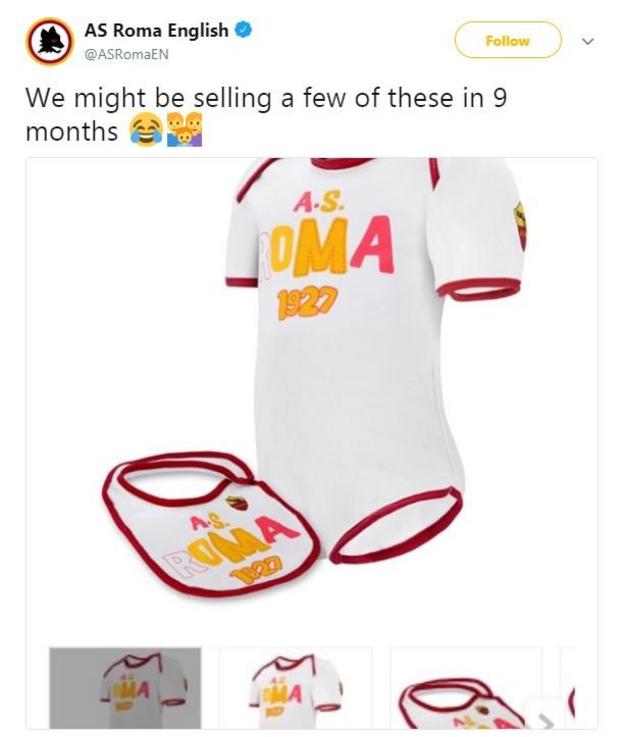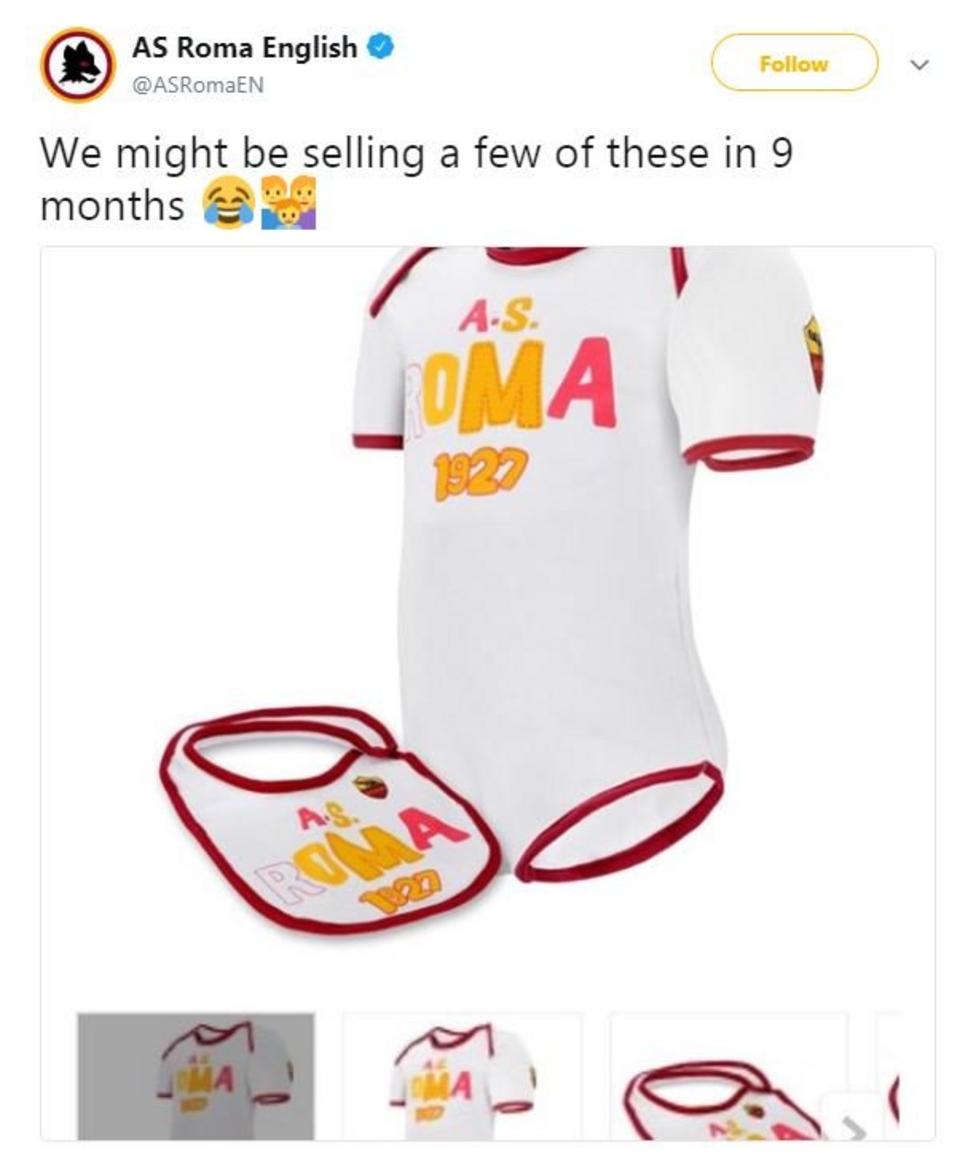 ...and then there was Real Madrid v Juventus
Just when we thought we had seen it all, up steps the most dramatic and incident-filled game of the tournament yet. And who was centre stage? Who do you think?
No-one gave Juventus a chance. After all, no team in Champions League history has lost 3-0 at home in the first leg and gone on to wipe out the deficit in the away match.
Here's how the madness unfolded:
2nd minute: Juventus get the early goal they need when Mario Mandzukic heads home.
37th minute: Unbelievable! Mandzukic does it again before half-time. Juventus are now just one goal behind on aggregate.
60th minute: They've done it! Somehow Juve are level. Keylor Navas flaps at a cross and Blaise Matuidi bundles the loose ball in. The tie is all-square with 30 minutes remaining.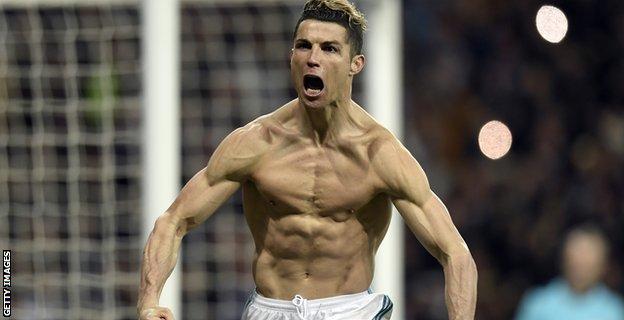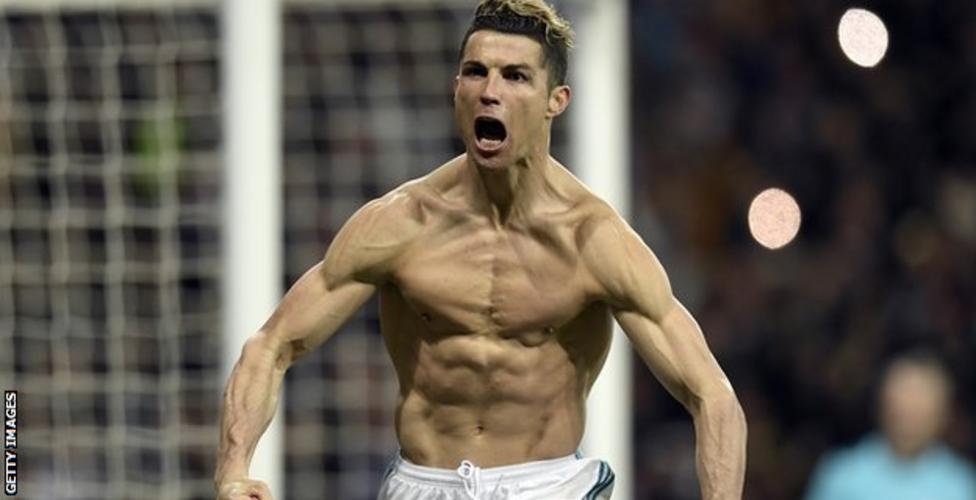 93rd minute: Drama right at the end. Medhi Benatia's push on Lucas Vazquez is adjudged to be a foul and referee Michael Oliver points to the spot. Juventus goalkeeper Gianluigi Buffon is incensed by the decision and is sent off for dissent.
97th minute: With former Arsenal goalkeeper Wojciech Szczesny now in goal, Ronaldo steps to up to stick home the penalty and send Real into the last four.
99th minute: Full-time whistle goes. Bedlam.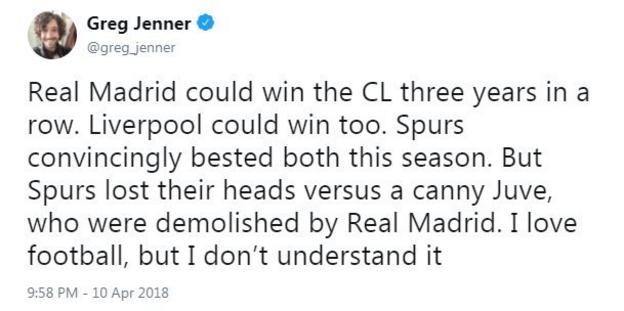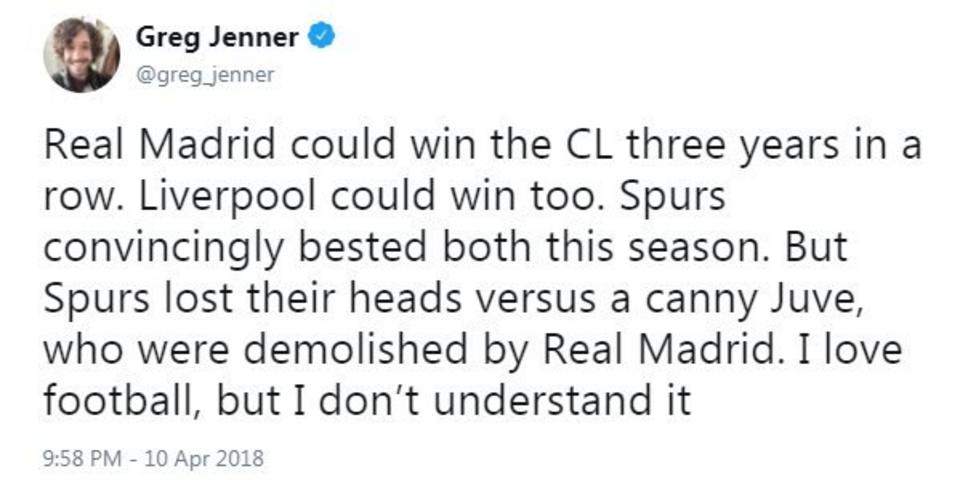 All this and we haven't even mentioned Tottenham beating Real Madrid 3-1, despite the Spanish side having double the number of shots on goal as Spurs.
Neither have we covered the number of goals scored across the entire competition - a staggering 397 so far - a tournament record.
Not to mention the fact Liverpool have broken the record for the most goals scored in a single Champions League season, 46 goals in 14 games including qualifying.
No space either for the Reds' sensational 7-6 semi-final win over Roma.
Could Saturday's final provide another moment to add to this list? Watch this space!