Manchester United: Proposed women's team a 'massive opportunity' for managers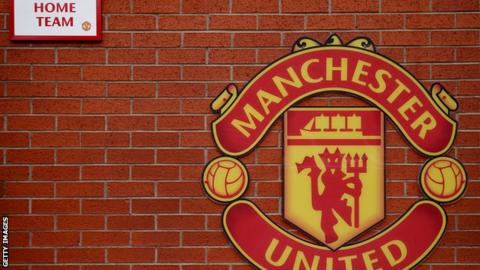 Manchester United should be prepared for their possible return to women's football to be "difficult" at first but that should not deter them from hiring the best manager they can, former England winger Rachel Yankey says.
United have been without an adult women's side since 2005 but last month applied to have a full-time team from the 2018-19 season.
"It's a massive football club and a massive opportunity," said Yankey, 38.
"They'll want the best."
United's application is still in the hands of the Football Association, which runs the women's leagues in England and has received 15 applications to join either of the top two tiers as part of a revamp next season.
Up to four teams could now join the top division, the WSL, and up to five may enter tier two, the new Women's Championship, where it is anticipated United will start out.
The successful applicants will not be revealed until the end of May.
United executive vice-chairman Ed Woodward has said the proposed team "must be built in the same image and with the same principles as the men's first team".
Yankey said that it was "not important" for the manager to be female but should be "the best person".
"They haven't currently got the structure at senior level so it could be difficult at the beginning but they will want a high standard," added Yankey.
Yankey's former England team-mate Rachel Brown-Finnis expects United to "cast the net globally" in their search.
"It's a wonderful opportunity and a great challenge from someone would like to work with young players - the base will academy graduates - but also someone who is very ambitious," the ex-Everton Ladies goalkeeper said.
"Everyone in football will have seen that advert and Manchester United are attractive across the world. It's exciting for women's football in this country.
"A manager with big credentials can also be an attraction for players. To progress, you need to have some of the best players in the game, and a renowned manager could attract them."
Applications to be the team's new manager must be in by 22 April.
The successful candidate will have a Uefa A coaching licence and be able to oversee "an attractive brand of football that is synonymous with Manchester United".
'Ambition will be to win straight away'
Keith Boanas is a former coach of Watford Ladies, Charlton Women and the Estonia women's national team.
He is also a Manchester United supporter and believes the Old Trafford club are asking "for an awful lot" from their new manager - and will have to pay accordingly.
"I would suggest they're going to be inundated with applications," the 58-year-old said. "I'm not sure you would leave other established clubs for the role at this time but for coaches out of work it will be attractive.
"People have told me they have applied even though they don't think they will get it. But they've thrown their hat into he ring purely because of the United name.
"The job ad asks for an awful lot and to get someone of that calibre you can't pay peanuts. It will be interesting to see who gets it."
"They could finish in the top three in their first season but at some level the ambition will be to win it straight away."