Man Utd: Collette Roche to become club's first female chief operating officer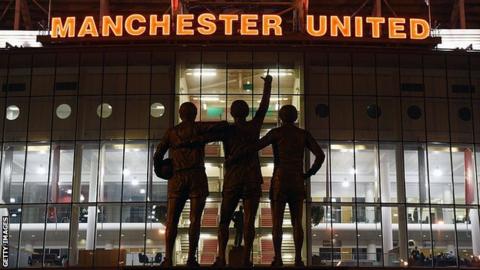 Manchester United are set to appoint Collette Roche as the club's first female chief operating officer.
Roche will become the highest-placed female working at Old Trafford and the ninth woman in the Premier League to take a boardroom role.
Darcie Glazer is currently the only female director at Manchester United, but works in a non-executive capacity at Old Trafford.
Roche is currently the executive director for Manchester Airports Group.
Elsewhere in the Premier League, Karren Brady is the vice-chairman at West Ham, while Marina Granovskaia is a director at Chelsea and Susan Whelan is the chief executive officer at Leicester City.
Denise Barrett-Baxendale, Everton's deputy chief executive, and Huddersfield Town's operations director, Ann Hough, are also on their club boards. At Tottenham, Rebecca Caplehorn is director of football operations, and represents 50% of the club's executive board alongside executive director Donna-Maria Cullen.
The FA has two female board members Kate Tinsley and Rupinder Bains.
Manchester United applied in March to have a full-time professional women's team from the 2018-19 season.