John Stones: Pep Guardiola says England defender will be fit for World Cup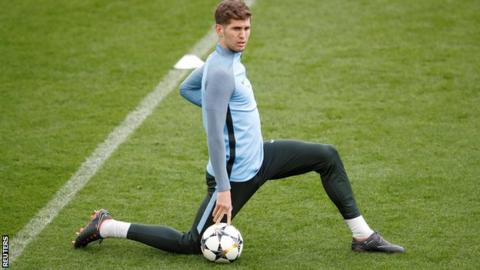 England defender John Stones will be fit for the World Cup in Russia this summer, according to his Manchester City boss Pep Guardiola.
The 23-year-old centre-back has not played for club nor country since England's 1-1 draw with Italy on 27 March.
Guardiola says Stones is suffering from an abductor injury, but is expected to return to the City side before the end of the Premier League season.
"It is getting better," said Guardiola.
"Hopefully he can play the last games and hopefully he can get to the World Cup."
Asked if he thought the former Everton defender would be ready for the World Cup, the Spaniard added: "I think he will be fine, yes."