Wes Hoolahan: Norwich City midfielder to leave after 10 years at Carrow Road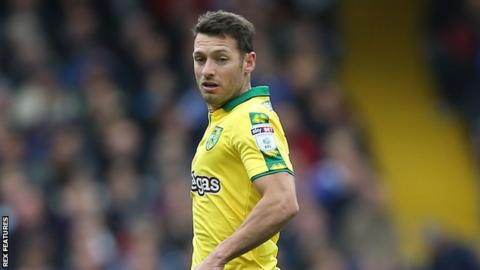 Wes Hoolahan is to leave Norwich City at the end of the season.
The 35-year-old has played 351 games for the Canaries since joining from Blackpool in the summer of 2008.
His last appearance for the Norfolk club will come in Saturday's final home fixture of the season against Leeds.
The midfielder, who retired from international football with the Republic of Ireland in February, scored 53 goals and played in the top three divisions for Norwich.
"I've thoroughly enjoyed myself at Norwich City and it's going to be an emotional day on Saturday against Leeds," he said on the club website.
"I just want to say to the fans thanks for the support, you've been amazing throughout my whole time here.
"I'm looking forward to my next challenge, and to organising a testimonial for next year. I've had a brilliant time."
Head coach Daniel Farke added: "I've made it clear before just how much I would have appreciated working with him when he was 26, because he's an unbelievable player.
"He's a club legend already, and we know he will be even more of a legend in the future."