Leeds United's Myanmar tour: Andrea Radrizzani defends post-season trip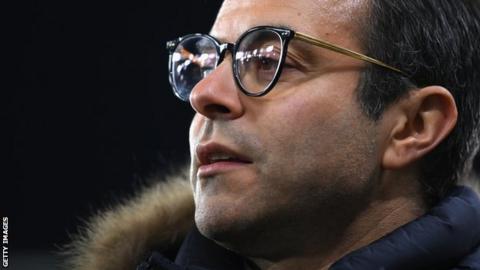 Leeds United owner Andrea Radrizzani has said the decision to go on a post-season tour of Myanmar was "carefully considered".
The Championship side are scheduled to play fixtures on 9 and 11 May in the country, where families have fled their homes because of military operations.
Shadow sports minister Dr Rosena Allin-Khan called the trip "morally corrupt".
However, Radrizzani said he believes the trip can "have a positive impact on the local community".
Leeds are due to face a Myanmar National League All-Star team in Yangon, also known as Rangoon, and the country's national team in Mandalay.
In those areas, the Foreign and Commonwealth Office (FCO) guidance is to "check travel advice before travelling".
The FCO advises against "all but essential travel" in some other areas of Myanmar, also known as Burma.
Nearly 700,000 of Myanmar's Rohingya Muslim minority have fled the country since August because of ongoing military operations in Rakhine.
The United Nations described the issues in the northern Rakhine province as a "textbook example of ethnic cleansing".
Radrizzani said he was aware of the "serious issues" in the country but that it was a "beautiful place filled with incredibly warm and welcoming people".
He added: "This was a carefully considered decision and we knew it would be controversial, but this is about people not governments.
"It has never been my intention, nor that of the club, to get involved in a political debate in Myanmar.
"However, if because of the tour we further highlight the ongoing serious issues in certain areas of the country, then maybe that is a positive thing."
U Ko Ko Thein, general secretary of the Myanmar Football Federation, told Myanmar Frontier that the tour would "help us to showcase our passion for the game abroad".
Leicester City visited the country in May 2016 after winning the Premier League title, however, they did not play any matches there.